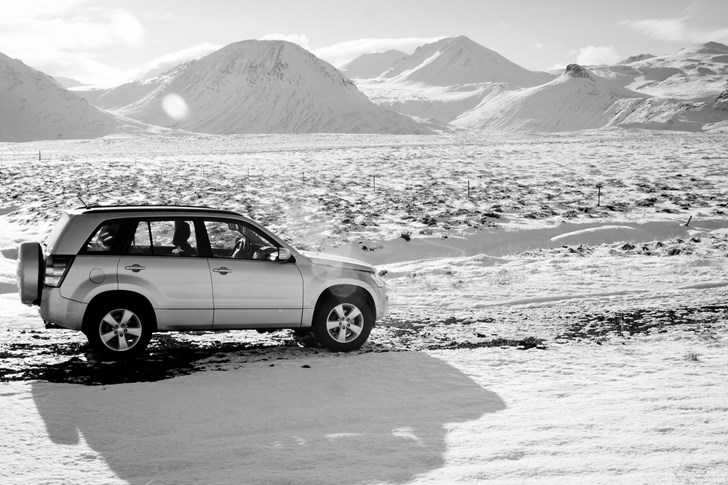 Christmas In Iceland
Spending the Holidays in Iceland´s winter wonderland can be a great experience for the whole family. It is getting more and more popular for families to spend the festive season in winter destinations, making Iceland one of the best places you consider travelling to for Christmas.
Not only is Iceland the perfect setting to properly enjoy a white Christmas with plenty of snow, the Northern Lights and reindeer, but we Icelanders also really know how to celebrate!
The people of Iceland really enjoy the Christmas season. We have a lot of traditions, and like many cultures, most of them include eating special food like Laufabrauð, a traditional Christmas bread, and spending time with our families. The weather is of course pretty unpredictable but we have found a way to enjoy each others company whatever activities are involved. The sun is only up for a few hours every day so Christmas lights and decorations are a big part of the holiday season. Everybody tries to make the short days of winter a little bit brighter, but the extra hours of darkness just allow more time to appreciate the sparkling decorations.
The 13 Yule Lads (our own mischevious little Santa Clauses) bring little gifts and treats to the kids, and families spend time together and share their presents on Christmas Eve, December 24th. Christmas Eve is the main day we celebrate Christmas here in Iceland, and we tend to start our celebrations with a family meal at the traditional time of 6pm. Christmas Day is spent relaxing at home or visiting with extended family over cakes and coffee. Second Christmas, or Boxing Day to the British, is another chance to relax and eat leftovers and enjoy your new gifts.
On New Year's Eve, Icelanders get together in parties and shoot fireworks into the air to "blow up" the year that is passing and welcome the new one with joy and hope for happiness and success. We recommend spending the night in downtown Reykjavik for a great experience, that is if you don´t mind the sound of music and people partying.