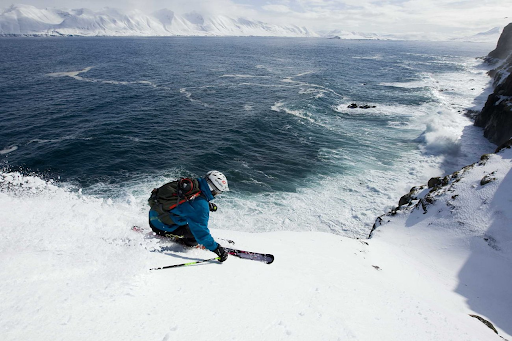 Heli-skiing in Iceland
With such a unique landscape, it's natural that Iceland attracts some unique people and some pretty special activities. The climate and the amount of snow falling in Iceland make it perfect for arctic sports like skiing and snowboarding - unsurprisingly, the country is home to 74km of ski slopes for you to enjoy. However, if you're looking to try something a little different, we're here to introduce Heli-Skiing. 
Heli-Skiing, short for Helicopter Skiing, is a sport for those adventurous enough to seek the untouched areas of natural landscapes. Learn more about the sport, how it works, and where you can try it!
What is Heli-Skiing?
Heli-Skiing is a way for skiers to access exciting downhill slopes deep in mountainous regions that are untouched by the masses. Using a helicopter to access these areas removes the need for adventurers to hike to these amazing ski locations, which are often high up and hard to access for walkers. Heli-skiers can often find the freshest powder snow accompanied by long descents and step lines.
At first glance, you might think that Heli-Skiing is a dangerous way to enjoy a thrilling ride, but this is no longer the case. Heli-skiing operations simply utilise a helicopter as a lift to the top of a mountain. There, the helicopter will land and allow skiers to put on their skies - Heli-Skiing does not require a dangerous leap from a helicopter. You can then enjoy a gorgeous descent through natural terrain and powdery snow down to a helicopter that is waiting to take you right back to the top to do it all over again.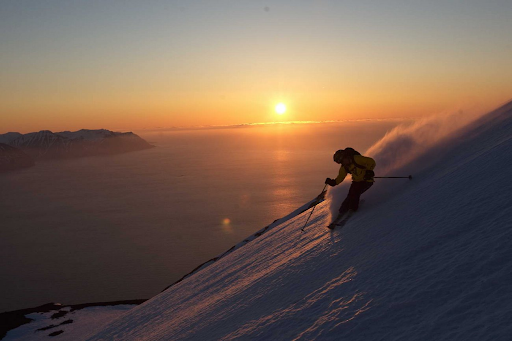 Heli-Skiing Iceland
The Troll Peninsula in the north of Iceland is the ideal place to start with Heli-skiing. Founded by former Olympic alpine skiers, Viking Heliskiing is based in this peninsula in Iceland. You can discover unexplored territories and secret gems of landscapes, all in the safe hands of expert guides. There are plenty of slopes for skiers of all levels, meaning a heli-skiing holiday is an experience to enjoy with your whole family by your side.
Not going to be staying in northern Iceland? Why not check out our range of car rentals to get you there and tick everything off your Iceland bucket list.
Can anyone Heli-ski in Iceland?
Heli-skiing was certainly born from thrill-seekers hoping to find more daring slopes to attempt. However, with advancements in safety, Heli-Skiing is now becoming more and more of a whole family activity. It's ideal for intermediate skiers looking for a new challenge and some gorgeous natural landscapes to enjoy. You should ensure you feel confident enough to tackle to challenge, as well as are experienced in skiing over powdery blankets of snow before jumping into the world of Heli-Skiing. There are packages available at resorts like Viking Heli-skiing Iceland to cater to all skiers and all experience levels.
If you are looking for more activities to enjoy on your road trip in Iceland, there is plenty on offer besides Heli-skiing. Check out more popular Icelandic sports in our blog.