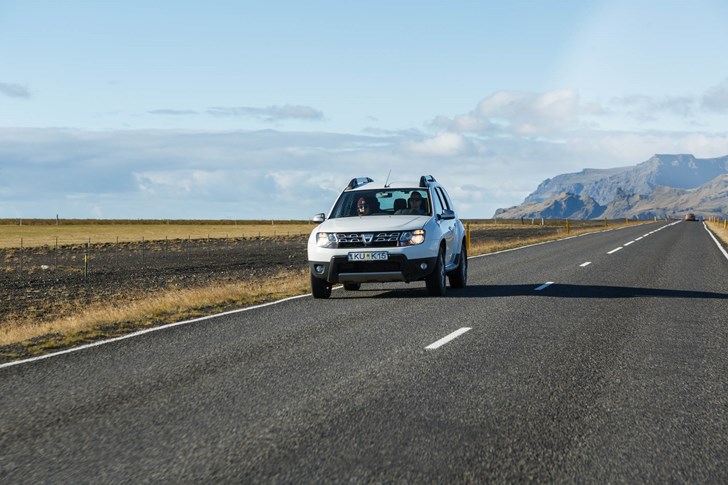 Atak Car Rental Long Term
Here at Atak Car Rental, we are delighted to offer Icelanders a flexible and convenient long term car rental in Reykjavik, Iceland. Our rental cars are perfect for driving through Reykjavik, and depending on your choice of car, also venturing through the more remote highlands of the country. If you are settled in Iceland and require a long term rental car, Atak Car Rental is the service for you.
For our foreign customers, our Iceland car rental service is ideal for those looking to rent for a duration up to 45 days. Iceland makes an excellent travel destination for both short and long term stays, which is why we have established a long term rental opportunity for all of our customers. 
With all of our rental cars, we offer competitive price rates to ensure you receive a car that is excellent value for money. Each car in our extensive fleet of highly-maintained vehicles is available for long-term car hire. Take a look on our cars page to see our range today. Our long-term rentals are available from some of the world's most reliable automakers such as Volkswagen, Suzuki, Dacia, Nissan and Toyota. From small compact cars to a 17 seater minibus, we can guarantee that we have the perfect rental car for you.
All of our long-term car rentals come with the following as standard:
Included Insurance
CDW Insurance (220.000 ISK excess)

PAI (Personal Accident Insurance)

Third-party liability insurance
Free Pick-up service
Free Reykjavik Area Pick-up

Free shuttle service at Keflavik airport, pick up and drop off
If you have any queries regarding long term car rental from Atak Car Rental, please don't hesitate to contact us on  (+354) 554-6040 or email us via atak@atak.is and we will respond as quickly as possible.