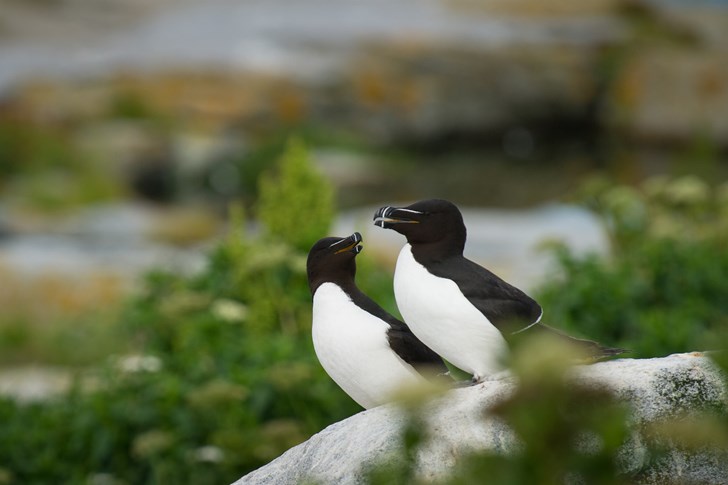 Birds in Iceland
Iceland is a bird watcher's paradise. Despite the harsh and climate of the country, Iceland is rich in biodiversity, homing a variety of landscapes such as volcanoes, mountains, glaciers, grasslands and bogs; its vegetation is predominantly subarctic. Iceland is particularly popular for its birds. Currently, there are around 85 distinct species of bird in Iceland. Since human settlement, an astounding 330 avian species have been identified. It is reported that 60% of the world's puffin population breeds on Icelandic cliffs such as Látrabjarg, in the Westfjords.
The Gyrfalcon is Iceland's national bird, however, the most common bird you will find in Iceland is the Atlantic Puffin. If puffins are your main birdwatching interest then Heimaey in the Vestmannaeyjar archipelago is worth a visit.
If you wanted to see a variety of birds, the best time to go bird watching is between May and August. The warmth that the summer brings invites a myriad of migrant birds that become more visible as they compete for mates. However, with enough patience and if you know where to look you will still spot a few notable species, such as Harlequin ducks, Scaups, white-winged gulls and Eiders in the winter months. The best places to increase your chances of sightings is in the West and South coastal areas of Iceland.
 3 best places for Birdwatching in Iceland
 Lake Mývatn is very popular for birdwatchers and it is highly populated with a range of birds, such as the Gyrfalcon who is frequently seen seeking prey close to the lake. There is also a quaint Bird Museum located beside Lake Myyatan, on the farm (Ytri-Neslönd). The Sigurgeirs Bird Museum is a great spot to take a break, having a hot drink while viewing the different species in the museum.
The museum also has photography and birdwatching facilities.
Birds to spot
Gadwall
Scaup
Red-throated Diver
Slavonian Grebe
Pintail
Red-breasted Merganser
Tufted Duck
The Westman Islands, or Vestmannaeyjar, is a great place to go birdwatch. Situated in the South, it is a series of 15 islands that reachable by both ferry or plane. The oceanic cliffs are home to dozens of birds; such as guillemot, kittiwake, Icelandic gull, gannet, and most notably puffins. 
Birds to spot
Atlantic Puffin
Northern Gannet
Guillemot
Black Guillemot
Golden Plover
Common Redshank
Purple Sandpiper
Black-backed Gull
Great Skua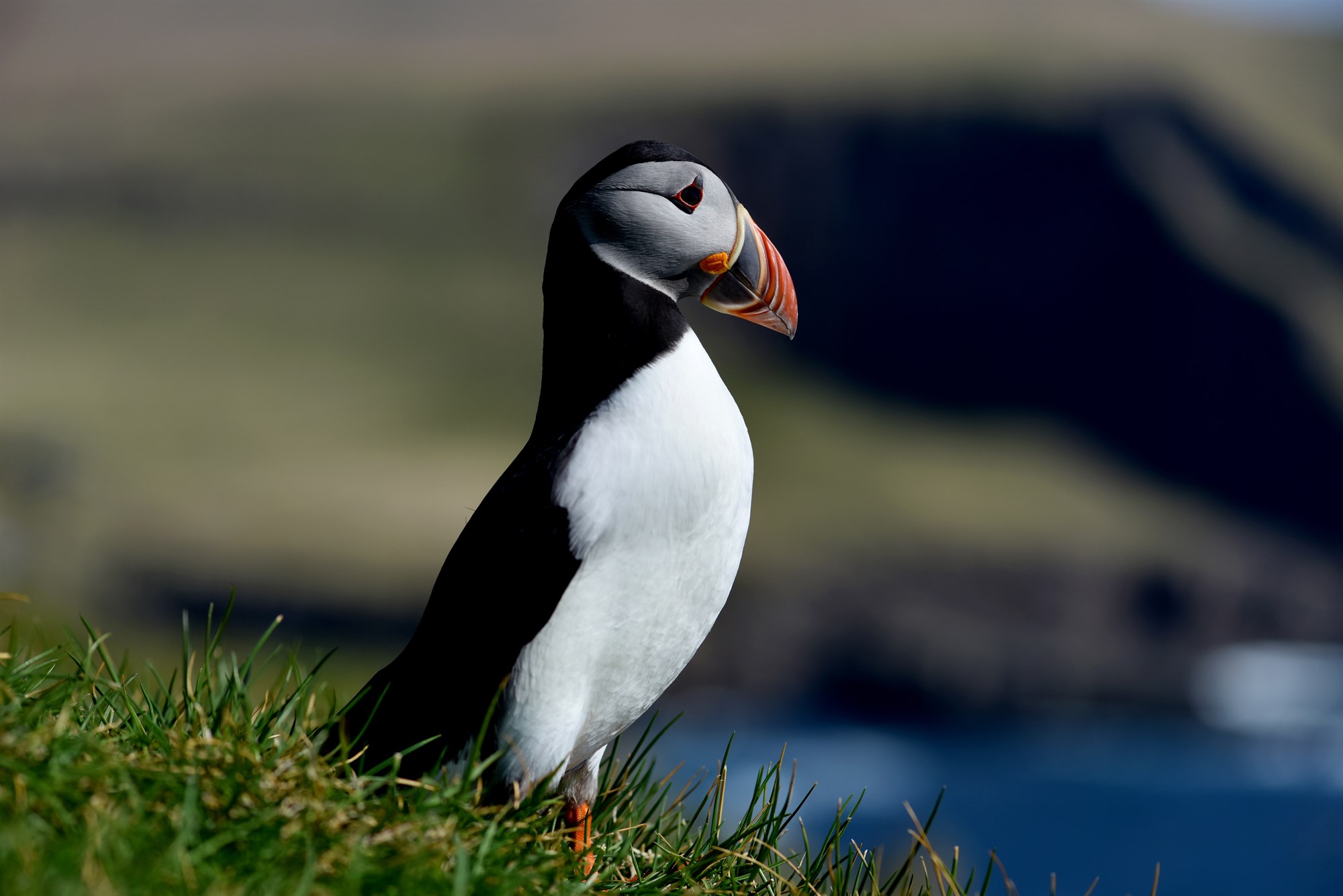 Reykjavik is another great spot to see birds if you wanted to fit some bird watching in between a busy schedule. There are birdwatching hotspots scattered around the city.
Birds to spot
Elder Duck
Arctic tern
Redwing
Starling
Elder duck
Lesser Black-backed gull
Puffin
Widgeon
Greylag goose
Cormorant
Other worthy destinations for bird watching in Iceland include Látrabjarg, Westfjords,  Snaefellsnes Penninsula, Jökulsárlón and Vatnajökull National Park.