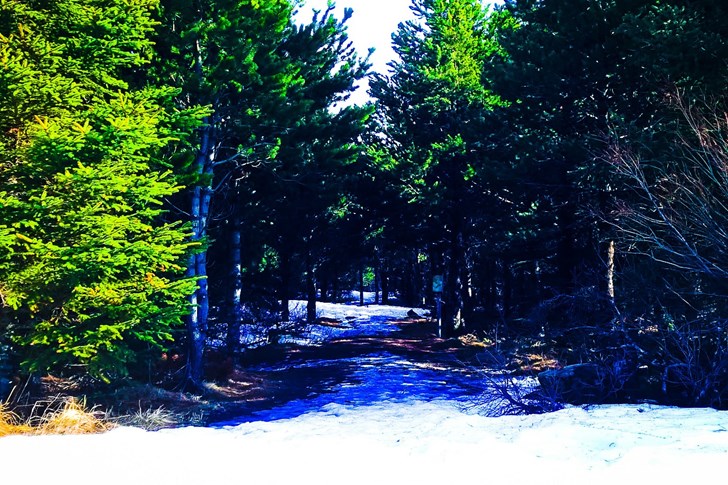 Heiðmörk - A Hidden Gem in Reykjavik
A hidden pearl in walking distance from the outskirts of Reykjavik.
Heiðmörk is a natural park in the outskirts of Reykjavik, only 6 km from the city. There are over 40 km of hiking trails in a beautiful area with wildlife and awnings where small and large groups can enjoy time together in natural surroundings. The total size of the conservation area is 3,200 hectares (7,900 acres). It is a popular recreational area in Iceland. Heiðmörk is where Reykjavík's water reservoirs and drinking water wells are located.
When you visit the park, you can also see Rauðhólar. This is a notable natural formation of Heiðmörk, a cluster of red coloured pseudocraters.
The area is close to Elliðavatn Lake in the outskirts of Iceland's capital city, Reykjavik. The area is a hidden gem and a perfect place for relaxing and peacefully enjoying nature. Heiðmörk was proclaimed a municipal conservation area of Reykjavík in 1950. More than 4 million trees have been planted since 1950 and the existing vegetation has thrived since the area has been fenced off. The most prominent of the 26 species of trees at Heiðmörk is the Sitka Spruce, and at least 150 wildflower species have been counted. More than 60 species of wild birds have also been counted, especially around Elliðavatn and Myllulækjartjörn.
In the beginning, the conservation area was confined to the lava field Hólmshraun, Elliðavatnsheiði, and a part of Vatnsenda estate, and the area was then 1.350 ha. A contract with public hospitals in 1957 for 950 hectares strip of land in the estate of Vífilstaðir, Heiðmörk was extended to 2.300 ha. Finally, in 1964, Reykjavík City Council consigned the landholding of Elliðavatn to Reykjavík Forestry Association for conservation, and Heiðmörk progressed to about 3.000 ha. The Association's contract of management with the City of Reykjavík and Reykjavík Energy was made at the beginning of 2013 and Heiðmörk was enlarged to Suðurlandsvegur (the main road between Reykjavík and South Iceland), into 3.200 ha. Rauðhólar was within the Heiðmörk fence and became a conservation area as a natural monument in 1961, and a public field in 1974.
For a great day in the Reykjavik area, we would recommend that you rent a car in Reykjavik, pack a lunch and spend the day in beautiful Heiðmörk with friends and family.