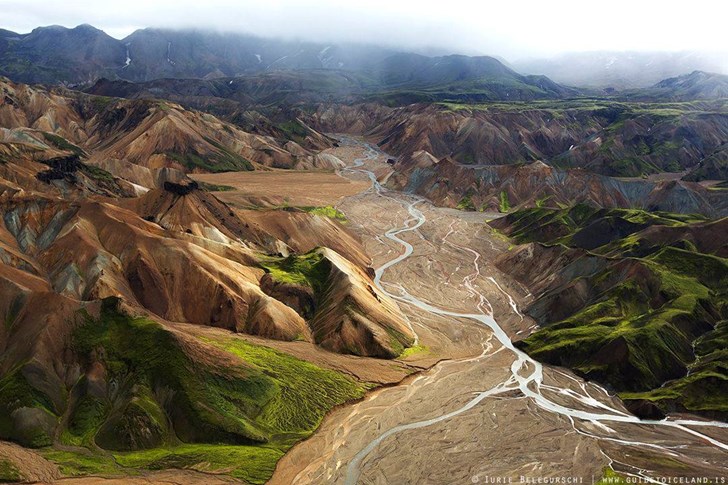 How do People Travel in Iceland?
With the rugged terrain across the country and the most impressive scenery located far from Iceland's cities, four wheels are the best and most reliable way to ensure you can see everything you want to see. However, if you are still undecided on how is best to travel in Iceland, this helpful guide provides a great overview of the transport options in Iceland.
Iceland Road Trip
In Iceland, it's traditional for families and friends to go on a road trip while travelling within Iceland. They take their cars, or rent a car, and embark on an adventure to explore and relax in the pristine nature that Iceland has to offer. Usually, people drive their cars to their cottages or to one of the many camping areas in Iceland, where they camp and enjoy each other's company. Iceland has some wonderful places that you can drive to. Because there are so many naturally beautiful landscapes in Iceland, you never have to travel far to get from one stunning location to the next. 
However, there is also a myriad of reasons that driving around Iceland is not possible for some people. If you cannot drive, do not want to drive on the other side of the car, or would simply prefer not to worry about the snowy conditions that could develop on Iceland's roads, there are other ways to explore. We have come up with a quick guide on how to travel in Iceland without a car.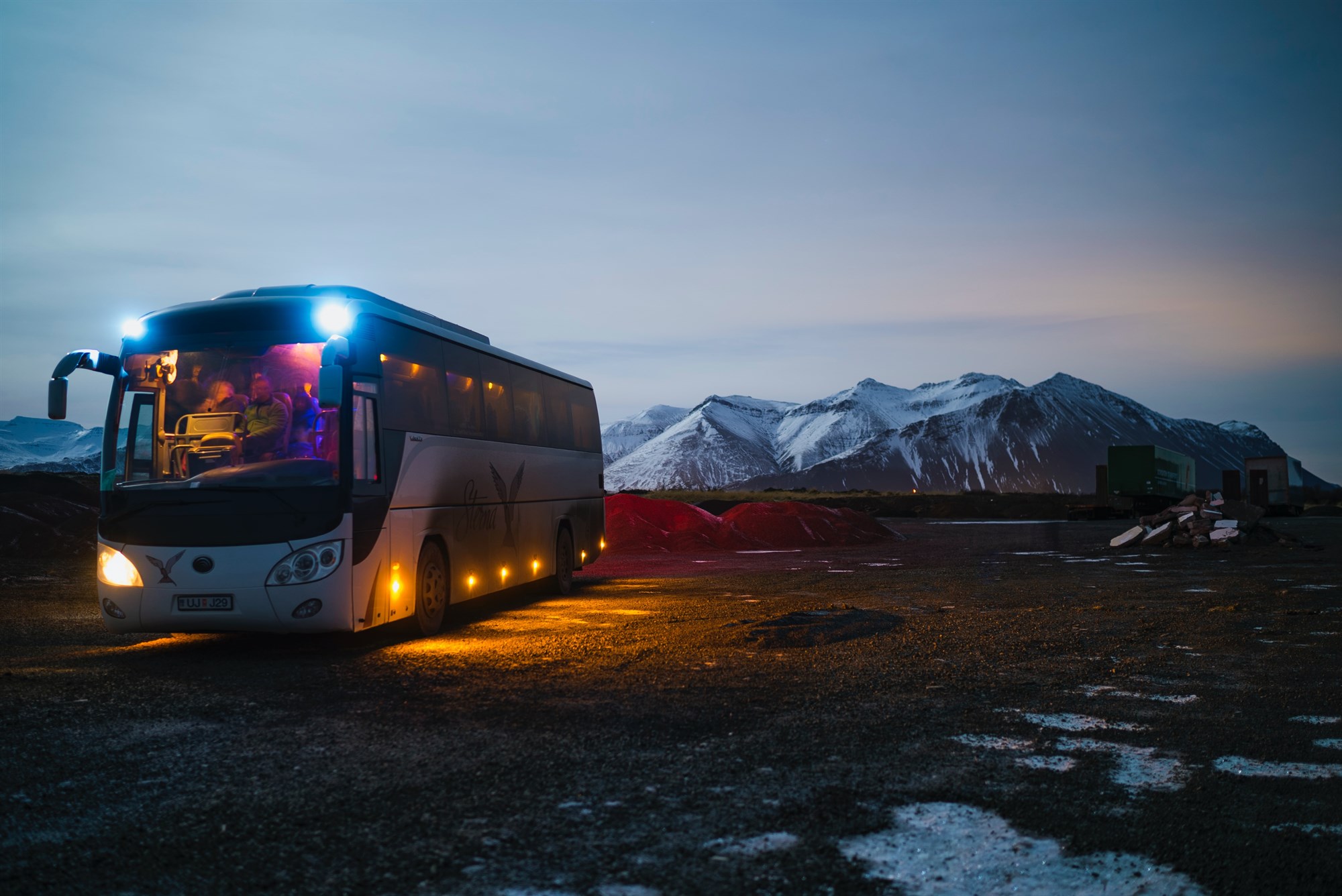 Group Tours
There are endless possibilities to book yourself on a day or multi-day tour to visit all the locations you want to include in your visit. These are typically coach tours, often with hotels included in the price, and are a great way to see the country's main attractions if you prefer not to drive. While these tours are an excellent alternative, it's impossible to get the same freedom as a self-drive holiday, as you'll need to stick to the schedule of the bus you're on to avoid being stranded. What's more, you'll be limited to the most popular and easiest to access attractions, with the further afield fjords and landscapes out of limits for larger vehicles catering to the masses.
Reykjavik City Buses
If you are planning to stay in or near the city of Reykjavik, city buses are also a good option to see some nearby attractions. Sites such as the Blue Mountains, Mount Esja, and other popular locations are possible to reach by local bus. Various sightseeing tours run from Reykjavik to ensure a full and exciting stay in Iceland without the use of a car.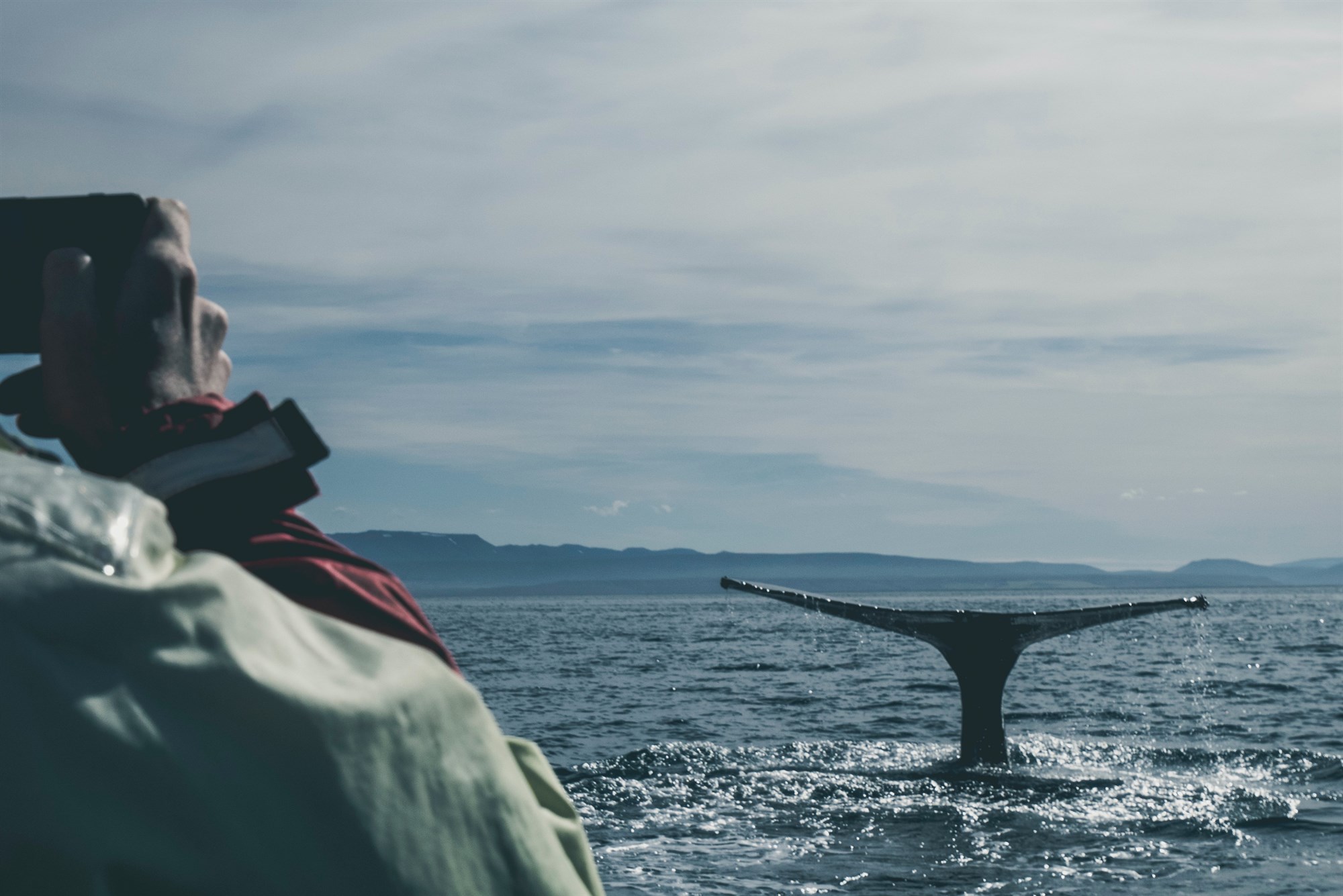 Boat Tours
Also running from Reykjavik, as well as other Iceland port towns, boat trips are an excellent way to get up close to Iceland's array of wildlife. Whether you hope to spot whales, dolphins, puffins, or other sea birds, a short boat trip is a perfect way to maximise your chances and get some great photo opportunities. 
Walking or Bicycle Tours
If you are after a city break, travelling without a car becomes wholly more simple. Exploring the museums, restaurants, and shopping streets of the city is easy on foot. For a more guided experience, there are many walking tours or tours by bicycle or scooter, requiring minimal road navigation. Spending time in Reykjavik's streets is a great way to get an authentic Icelandic experience, as long as you can live without being out in nature on your trip.
Though it is possible to avoid, we cannot recommend exploring Iceland by rental car enough. The reason why people choose to travel around Iceland with their cars is the lack of good public transportation across Iceland and the freedom that comes with being able to travel wherever you want, whenever you want. And with our range of vehicles, from small city cars to 4x4s for Iceland highland roads, you can choose the perfect model for your trip.