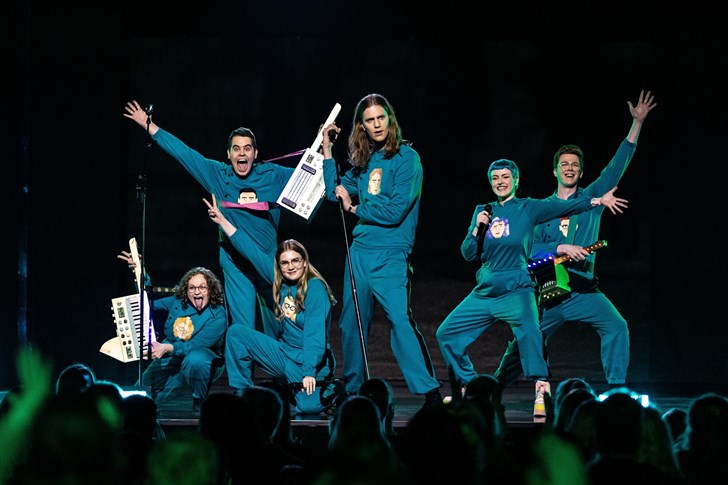 Icelandic Bands and Musicians You Must Know
Iceland has now opened its borders to tourism again and is one of few countries that plans to go ahead with some live events in 2020. It was recently announced that the popular Iceland Airwaves Festival will still take place this year, with the event set to take place in November 2020. This will likely be one of the few festivals to still go ahead this year with many being postponed because of coronavirus. The festival showcases international talent but also always gives a platform for local bands and musicians to get in front of big crowds. 
We have put together a list of some of the most popular and upcoming Icelandic bands and musicians that you should get to know.
Björk
Probably one of the most famous musicians to come from Iceland is the super talented Björk, also known for her talents as an actress and DJ. Her career has spanned four decades with plenty of chart topping hits worldwide and she still amasses a following today, with over 1 million monthly listeners on Spotify. Her music has developed an eclectic style over the years, using pop, electronic and often avant-garde elements. Her other interests have led to winning a Best Actress Award at the 2000 Cannes Film Festival as well as having a retrospective exhibition at the New York Museum of Modern Art in 2015.
Of Monsters and Men
One of the biggest bands to come out of Iceland are the hugely popular indie rock band Of Monsters and Men. The band rose to fame in the 2010 Músíktilraunir, which is an annual battle of the bands style event held in Iceland. Following this, their debut EP and album saw major success, reaching the top 10 in many European countries. The lead single from their debut album "Little Talks" was their breakout hit and has amassed more than 470 million streams on Spotify alone. The band continues to be successful with several albums released since then and more than 5 million monthly listeners on Spotify.
Daði Freyr
One of the newest artists from Iceland is Daði Freyr, who was due to represent Iceland at the Eurovision song contest 2020 before it was cancelled. He has now been added to the lineup for Iceland Airwaves 2020 and is one of the biggest Icelandic artists on the lineup. Often performing as part of a collective with other band members, Daði Freyr rose to prominence with the single "Think About Things" as part of the collective Daði og Gagnamagnið. The single is also popular on the Tik Tok app and has seen a surge in streams as a result of this.
Daughters of Reykjavik (Reykjavíkurdætur)
This interesting collective is a group of all female rappers that perform almost exclusively in Icelandic. The collective ranges from seventeen to nineteen members, with different members performing in different songs. Their lyrical content largely revolves around their experiences as women on topics such as sexuality, body shaming, rape culture and sodomy. They have a huge following in Iceland and are also becoming popular worldwide due to their feminist approach to music. They will also be performing at this year's Iceland Airwaves 2020 festival.
Júníus Meyvant
Another up and coming artist from Iceland is Júníus Meyvant, who sings in English and has garnered millions of streams on Spotify. He was suspended from music school in his youth but has since found success with his folk pop style. His ranging musical styles have drawn comparisons to both Sam Cooke and The Rolling Stones. Proving popular in many Nordic countries, his appeal continues to grow. He will also be performing at this year's Iceland Airwaves 2020.