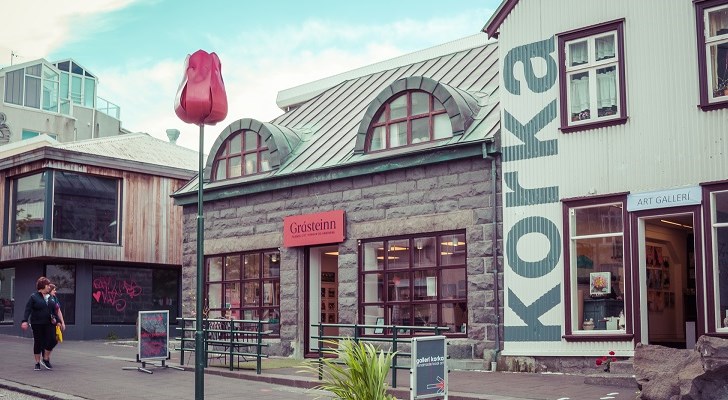 Live Like a Local in Iceland
The best way to experience the culture of a country is to live like a local. The real majesty of Iceland is its local atmosphere, with only 300,000 people living there. Traditional Icelandic culture can be found in streets, sights, nature and the locals themselves. Here is our ultimate guide on how to live like a local, and how to do it right.
Iceland is known for its interesting cuisine, consisting of various cooked meats and fish. The capital, Reykjavik offers a wide variety of local restaurants and cafes to visit, which are popular among residents. The Laundromat Café is a great example, combining traditional Icelandic foods with slightly more contemporary dishes. The menu consists of foods such as confit duck burgers and spicy tuna, as well as offering vegetarian dishes. Gelato and ice cream are an Icelander's favourite dessert, so we highly recommend trying some. Some favourite parlours among the locals include Eldur and Is and Bada Bing. Both serve a variety of gelato flavours to suit any taste. If you're looking to venture deep into Iceland's traditional cuisine, get prepared to step out of your comfort zone. Traditional foods include pickled whale, fermented shark and sheep's head. You can find these foods in many restaurants or in the local supermarkets if you are looking to cook your own.
If you are looking to live like an Icelander, it might be worth investing in a book or two. Iceland's population are a nation of book lovers, with more books published there than in any other country in the world. Reading keeps residents occupied during the long winter nights, and as such a book is a popular choice of Christmas present – nearly every child receives one at Christmas! It is considered that Iceland's love of reading derives from the Icelandic Sagas, of which presents a true sense of national identity and pride.
Music, theatre and dance are popular throughout the country, even within the smallest of communities. The country is home to the Iceland Symphony Orchestra and the Icelandic Ballet Company. There are many museums and festivals that preserve Iceland's culture and traditions, which are commonly visited by the locals. If you want to learn more about Iceland's history, definitely consider visiting at least one of Iceland's many museums.
Although many Icelanders are multilingual, learning the Icelandic language can be a key part of learning the culture and identity of the country. The language has adopted many words from French, Latin, Norwegian and Danish. Icelanders are proud of their history and language and will be grateful for the effort made to speak it.
By night in Iceland, the streets are swarmed with partygoers, especially in the capital. Reykjavik has a modest nightlife and features locals venturing from bar to bar. Going out in the evenings can be a great way to get to know Reykjavik's locals, as well as a great way to spend your night! Most people wear smart clothes – yet ensure you are well covered as the cold winters air can be biting.