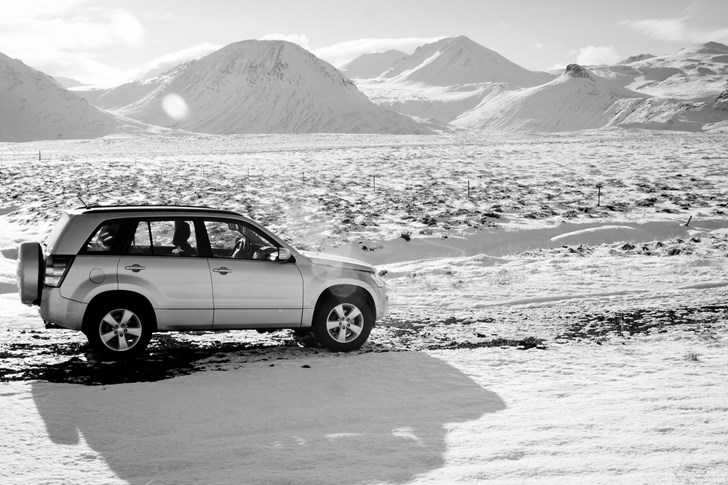 The Benefits of an Iceland Road Trip
When planning a trip across the enchanting land of Iceland, you need to consider how you'll get yourself from place to place. Unlike many other European countries, Iceland does not have a strong public transport system. There are no rail options and even busses are very limited. If you plan to visit Iceland and want to venture beyond the charming capital city of Reykjavik, you'll need to either join a tour arranged by a respected tourism company, or hire your own car for a road trip. This is why you should consider the many benefits of opting for your own Iceland road trip by renting a car. We're here to tell you a little more about these benefits. 
Personalise your experience
When you choose to explore Iceland's wondrous landscapes on your own independent road trip, you can make your holiday exactly what you want it to be. While organised tours are a great option as well, they can be a little restricted in terms of agendas and travel times, meaning if you want to spend a little more time at a particular attraction, you probably won't be able to. In addition, if you've heard of another nearby attraction that you want to check out and it's not on the tour schedule, it's unlikely that you'll get to explore the area. 
Furthermore, Iceland is full of endless little hidden gems and breathtaking views that you're likely to not even know about. Part of the magic of Iceland is stopping to experience this beauty, take photos and appreciate the view. When you have a rental car, this freedom is yours. 
Save money 
Renting your own car to experience the unreal beauty of Iceland is very cost efficient. For example, we offer very competitive prices for renting cars in excellent condition from our fleet. If you plan ahead, rent a car at a good price and research affordable accomodation, you can easily ensure that your road trip is a frugal adventure.
You can also make smart choices when it comes to eating on your trip in Iceland. If you choose accomodations with cooking facilities, you can save a lot of money. While there are certainly affordable options for enjoying a meal out in Iceland, it's always more cost efficient to shop at a supermarket and prepare as many of your meals as you can. When enjoying an independent road trip with your own rental car in Iceland, this is entirely possible to do. 
Stay Safe & Healthy
When you rent a car from Atak, you can rest assured that all of the vehicles in our fleet are in excellent condition. Each car is rigorously checked regularly to ensure all elements and features are working properly. In addition, all of the cars we rent out are only a few years old and from leading manufacturers, like Volkswagen, Nissan, Toyota and more. 
Choosing to rent your car is also safe because you are in control at all times, and all of our cars feature the latest safety options. Traveling around Iceland in the safety of your own car also keeps you away from busy crowds and can prevent you picking up any illnesses or germs that you might encounter in a bigger group of people. 

Browse our range of cars now to see which is the perfect match for your epic Iceland road trip.