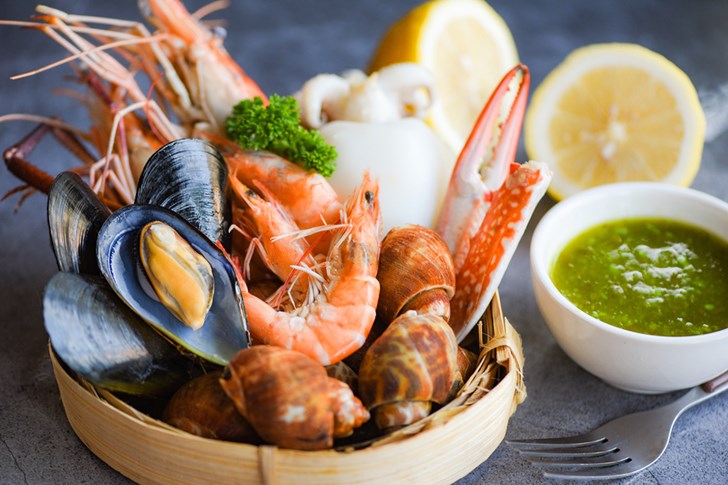 The Best Seafood Recipes in Iceland
Culinary delights in Iceland are unusual to say the least, with traditional delicacies of fermented shark and cod tongue dating back years. Being an island nation, water has had great influence on Iceland, especially the fishing industries. Fishing has always played a crucial role in the economic and cultural history of Iceland, and as such, the creation of some brilliant Icelandic seafood dishes have developed over the years. If you're looking to create your own, check out our blog on the best seafood recipes from Iceland.
Icelandic fish soup
Fish soup is a staple dish in Iceland, and is perfect for warming anyone after a day in the cold. Icelandic fish soup recipes vary across the country, incorporating different flavours and types of fish. However, the qualities of a traditional fish soup remain consistent. With creamy potatoes, soft leeks and tender flakes of fish, this hot soup dish is sure to be a crowd pleaser.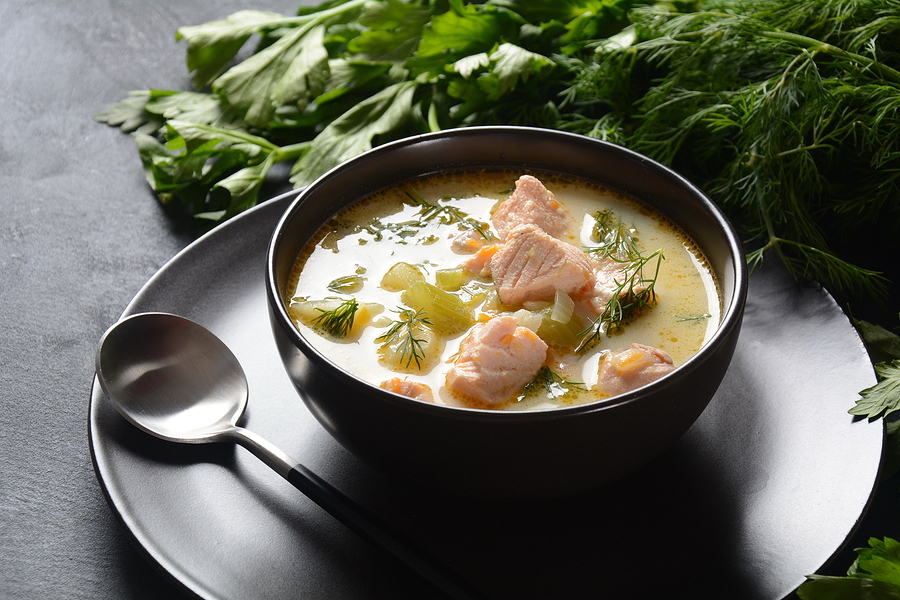 Ingredients
680g of white fish. Cod, striped bass and halibut work well.

1 leek sliced

3 celery stalks

1 white onion 

340g potatoes cut into small chunks

230ml heavy cream

2 tbsp butter

1tbsp olive oil

1tsp salt

½ tsp curry powder

2 tbsp tomato paste

30ml chicken stock
Method
Melt the butter and oil over a medium heat. Add the leeks, onion and celery. Cook until soft and translucent.

Add salt, curry powder and tomato paste.

Add the chicken stock and your potatoes. Cook until potatoes are tender for roughly 15-25 minutes.

Add the white fish to the mix, and cook for a further 2-4 minutes until just done. 

Turn off the heat and slowly stir in the heavy cream.

Garnish and serve! 
Harðfiskur (dried fish) 
Harðfiskur is a really popular food item in Iceland, and is usually made with dried cod or haddock. It is often referred to as a sort of 'fish jerky', and is eaten by the locals with butter on top as the texture can often be quite dry. This recipe is a little more jazzed up version of the traditional dried fish, which can be eaten as a snack or light lunch.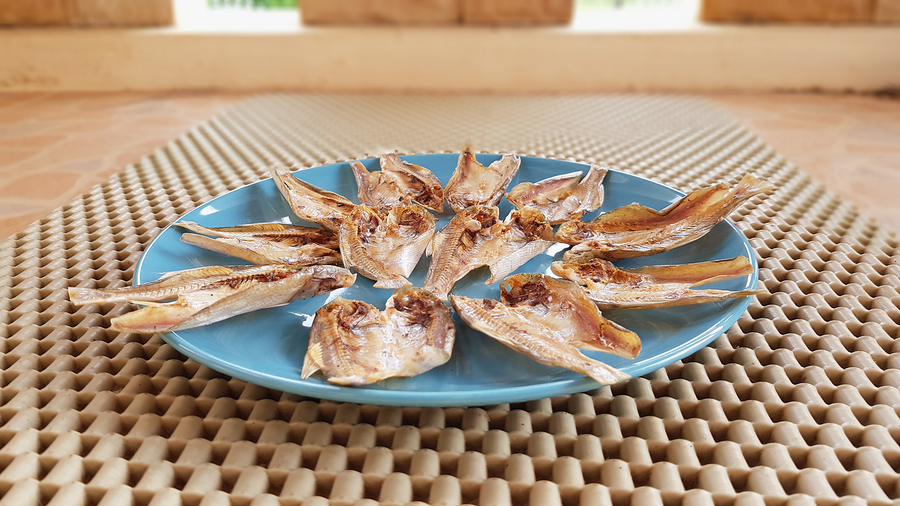 Ingredients
30g dried cod, haddock or catfish, roughly chopped

3 medium eggs

1/s tsp salt

2 sticks of salted butter

Fresh dill to garnish (optional)
Method
Begin by melting butter in a skillet over medium heat. When the butter turns golden, remove from the heat and allow to cool.

Bring a large pot of water to the boil, and get an ice bath ready. Place the eggs in the water and cook for roughly 4 minutes. Take them out of the water and place them into the ice bath. 

Once the eggs are cool, crack them into a blender. Add the butter and salt and blend until emulsified.

Serve the dried fish  with the creamy butter and enjoy! Garnish with dill to add a little freshness.
Fiskibollur (fish balls)
Made with beautiful white fish, fiskibollur is a classic Icelandic dish. These fish balls are similar to croquettes, and are fried in salted butter and have a light creamy interior. Check out this recipe!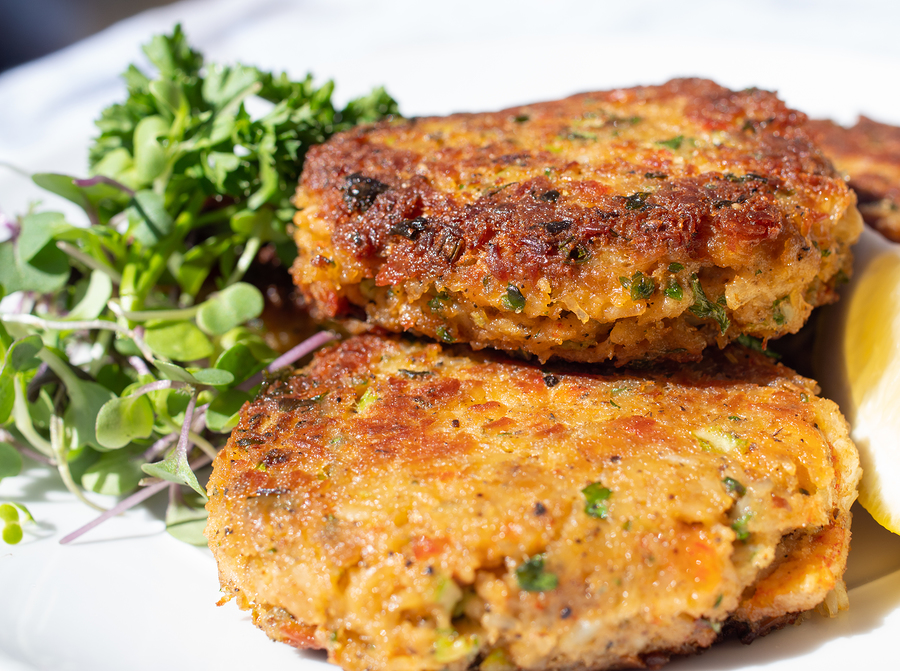 Ingredients
800g white fish - cod or haddock work well

2 white onions, diced

2 medium eggs

3 tbsp flour

3 tbsp potato flour

2 tsp salt

4 tbsp butter

Parsley to garnish (optional)
Method
Preheat the oven to 300°F.

In a food processor, blend together the white fish and diced onions. Once minced together, add the remaining ingredients.

Refrigerate the dough for roughly an hour.

In a frying pan, melt the butter over a medium heat. Shape the fish mixture into ball shapes, and fry in the butter until golden. Flip over and brown the other side. Place in the oven when cooked to keep them warm.

Once all are cooked, finish cooking in the oven for 10 mins. 

Garnish with salt and parsley.