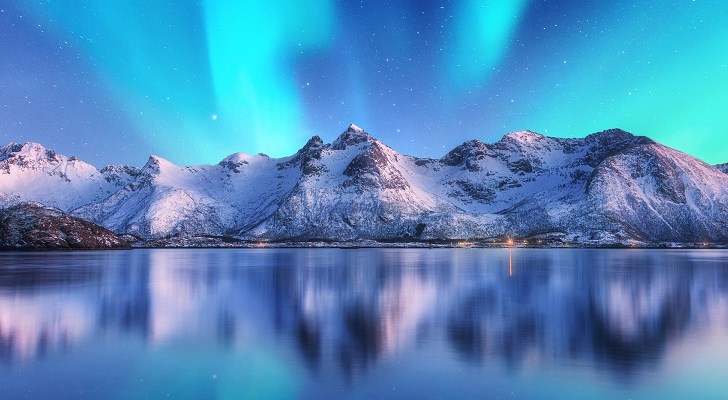 The Best Winter Activities in Iceland
Icelandic winters are known for the infamous Northern Lights, ice caves and glaciers. We have lined up some of the best things to do in winter to make your trip to Iceland an unforgettable one.
Northern Lights
Seeing the Aurora Borealis is one of the worlds most magical experiences, especially in Iceland. Winter is the best time of year to see the infamous light show, as to see them it requires dark, clear skies. With longer nights in the winter, it also opens a wider opportunity to see them properly. The Northern Lights, however, can be unpredictable so it's crucial to check forecasts and pick the right time to see them. On a good day, you can see the lights move across the sky in a range of vibrant colours.
Ice Caves
Visiting a natural ice cave is a winter-only experience. Ice caves are an extraordinary wonder of nature, and a must-see when you visit Iceland! Being in an ice cave is the same as standing in a glacier, you can see beautiful ice patterns and cracks. Warmer seasons such as summer can bring rapid erosion to ice caves, so it is important to see them in winter when their structural integrity is at its best. It must be noted that ice cave tours are very popular and need to be booked in advance, so be sure to get it booked as soon as possible.
The Golden Circle
The Golden Circle covers about 300 kilometres and loops from Reykjavík into the southern uplands of Iceland and back. Tours of the Golden Circle in the winter are accessible and can even be done in one day. The Golden circle includes Þingvellir National Park, Geysir geothermal area and the Golden Waterfall, Gullfoss. Most people rent cars and drive the Golden circle, as you can get in the car and drive to the next hotspot whenever you're ready.
Hot springs
To defrost the winter chills, we recommend soaking up in a warm hot spring. Although you can bathe in hot springs all year round, they are especially great to visit in the winter. The most popular geothermal pool spa is the Blue Lagoon, with a perfect temperature of 39°C. The water in the Blue Lagoon is so warm that you completely forget about the freezing temperatures outside of the water! The lagoon is located on the Reykjanes Peninsula in the southwest and is only a 15-minute drive from Keflavik International Airport.
Diamond Beach
Iceland is well known for its black sands on its beaches, which originates from the basalt lava which covers most of the area. Pair this with crystal ice sculptures and it creates a beautiful winter wonderland. Diamond beach is in southeast Iceland and is very popular among tourists due to its surreal and truly breath-taking appearance. The beach is better known as Breiðamerkursandur by the locals and is a glacial outwash plain which stretches for roughly 18km. Diamond Beach is worth visiting in winter because there will be more glacial deposits on the sand to see.