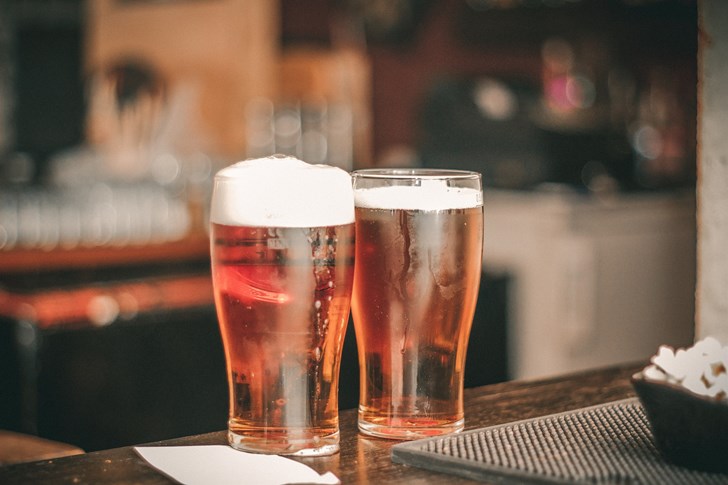 The Ultimate Guide to Nightlife in Reykjavik
In recent years, Reykjavik has become well known for its fast-paced nightlife, praised by locals and tourists from all around the world. The bars and clubs in Reykjavik ooze style and character, packed full of character and friendly people.
What makes Reykjavik Nightlife so great?
Being such a small size, it may be a surprise to some that Reykjavik hosts such a good nightlife experience. The small size is great, as this means that most bars and nightclubs are within walking distance of each other. In addition, there are minimal queues for venues and hardly any dress codes, but always be sure to check before you head out. There are hardly any constraints on the party atmosphere in town, with the nightlife being fun and inclusive for all. 
Opening hours 
If you intend on going out during the week, all bars close at 1 am from Sundays to Thursdays. Like most countries, Friday and Saturday is when the nightlife really kicks in. Many bars are open from midday to around 5 am. Most bars don't get busy until midnight, so make sure you consider this.
Restrictions
It is important to note that the legal drinking limit in Iceland is 20, and so to enjoy Reykjavik nightlife you must be over this age. Make sure to bring an ID with you that shows a date of birth and photograph (e.g. Drivers Licence)


As mentioned above, there are limited dress codes so it doesn't really matter what you chose to wear. However, in the wintertime, you might want to wear a few extra layers to keep warm. 
Being an incredibly safe city, any threatening or aggressive behaviour is quickly dealt with by the police, with culprits greeted with heavy fines. Most people are harmless and welcoming, so you should feel perfectly safe when out in Reykjavik.
Reykjavik bars
Reykjavik has a wealth of great bars which are enjoyed by both tourists and locals. See below for a list of our personal favourite bars, which we guarantee you'll love too.
Kaldi Bar

-  A favourite in Reykjavik is the Kaldi Bar, a local bar with a warm and charming character. Alcohol prices in Reykjavik can be slightly higher in comparison to the UK, but luckily enough this bar hosts a happy hour between the hours of 4 pm-7 pm. The bar offers a vast range of local Icelandic beers, and the staff are friendly and knowledgeable of the area.
Gaukurinn -

This bar is a fun and inclusive dive bar which is home to an alternative underground art scene. Gaukurinn is home to the drag scene in Iceland, and the bar also hosts stand up comedy nights in English. If you are looking to dine there as well, the bar provides a wide range of dishes with also a variety of vegan foods to choose from.
Kaffibarinn

- This bar is the most popular bar in Reykjavik, packed full of people all the time with a warm and friendly atmosphere. This bar plays alternative and electro music genres which can be widely enjoyed.
The Irishman Pub

- This is the newest pub in town, with a casual and friendly feel and great atmosphere. It is a popular place to watch football games, and there is also a karaoke room that you can book for private events.