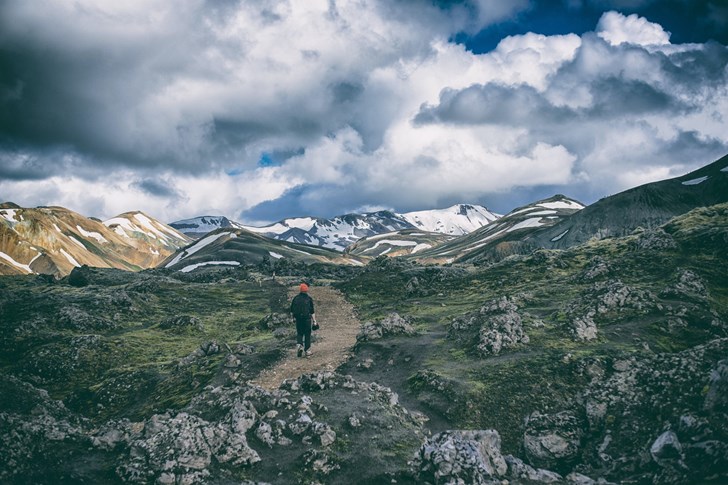 Top 5 Hikes Near Reykjavik
Reykjavik is an excellent holiday destination for a unique and charming stay. Full of friendly locals, delicious food, and great shopping facilities, it could be easy to spend days exploring what the capital has to offer. However, while unmissable, you likely came to Iceland to catch a glimpse of some of its truly incredible scenery? We thought so…
Iceland is well known and well-loved by hikers. You can drive for hours across Iceland in search of stunning scenery and gorgeous hiking paths, some of which offer days on end of winding paths and rolling hills. But you don't have to! Hiking near Reykjavik makes for a convenient adventure just minutes away. Whether hiking with your family or alone, there is a day hike from Reykjavik for you.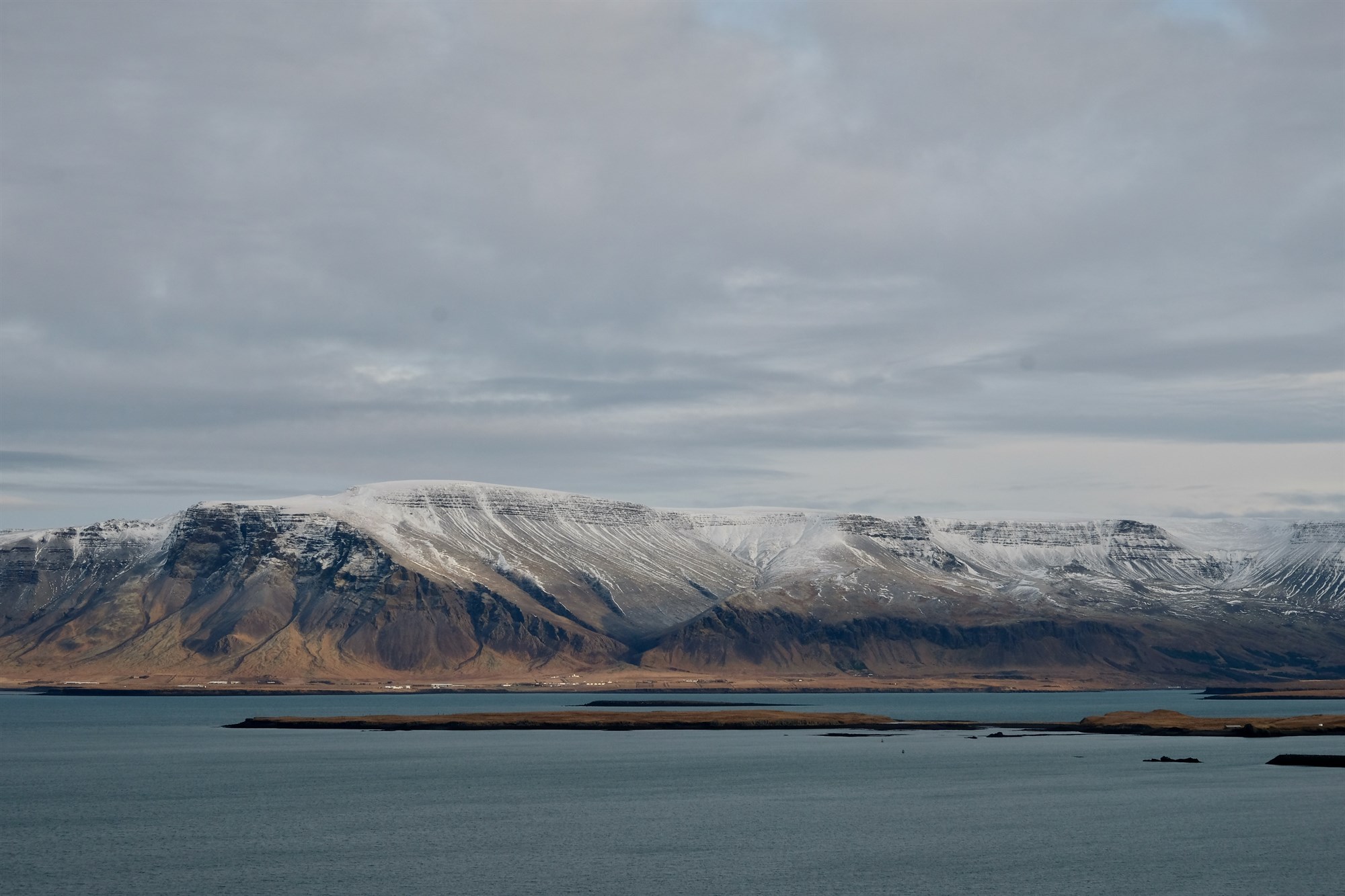 1. Mount Esja Trail
Time from Reykjavik: 45 minutes
This is a particularly popular hiking trail for tourists and locals alike. Closely situated to the capital, Mount Esja is even accessible by public transport, so even those choosing to travel without a car will be able to enjoy this wonderful path. The length of your walk can vary depending on the turns you take, as this mountain belongs to a range which contains a wide variety of trails.
From the peak, you can enjoy stunning views of Reykjavik, granted that the weather is clear, which is a great way to see the capital from a new perspective. There is a cafe at the starting point, meaning hungry hikers can fuel up before or after their adventure.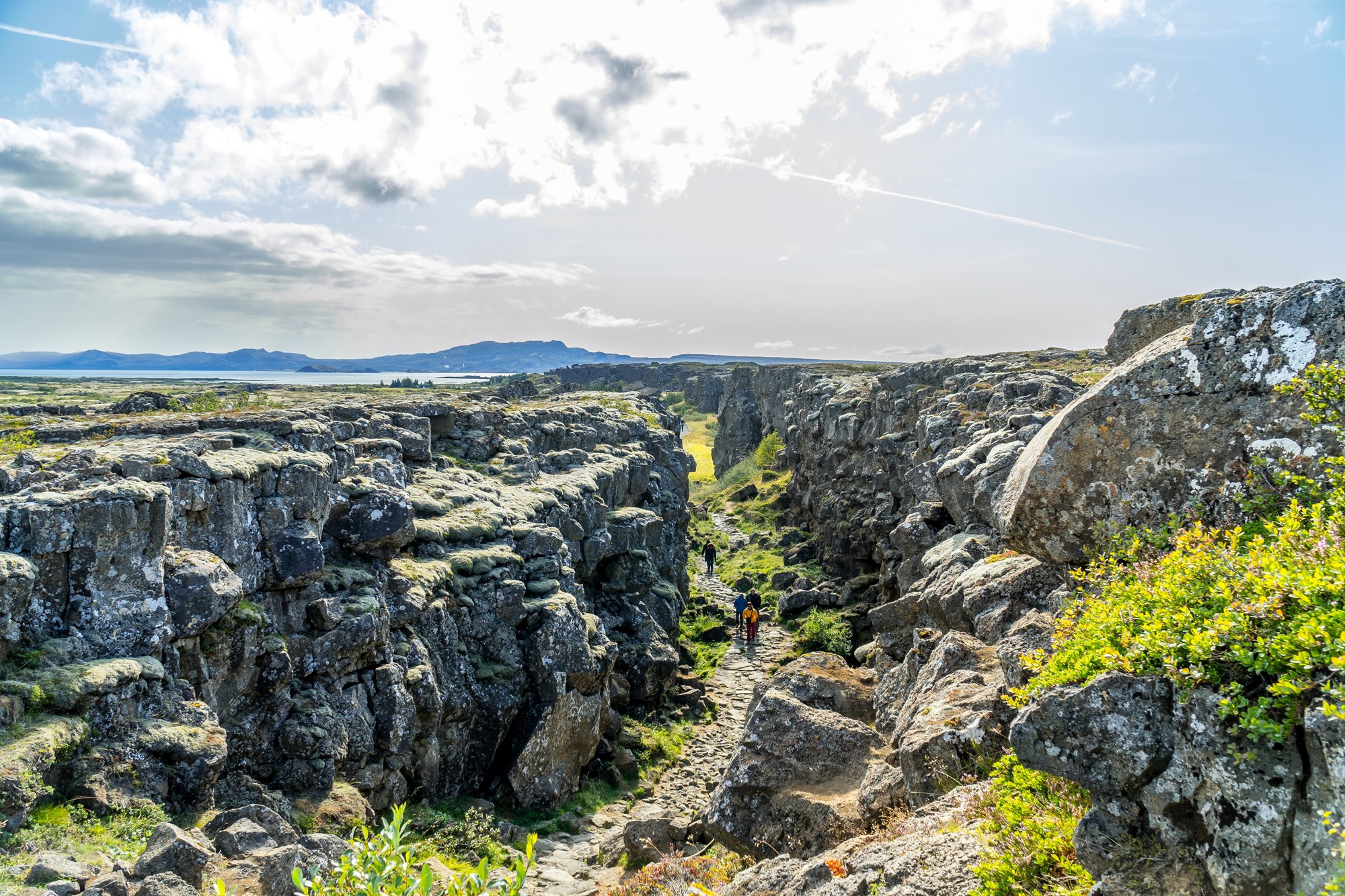 2. Thingvellir National Park
Time from Reykjavik: 45 minutes
Another great and nearby hiking location for tourists in Reykjavik is the Thingvellir National Park, an important stop on the Golden Circle tour. This area of land is situated between the North American and Eurasian tectonic plates. As these plates slowly move apart, this area is actually growing in size! The paths around the park are well maintained and very easy to navigate. A great hiking option here is the Öxarárfoss Waterfall Trail, but trails lead in all directions for a unique hiking experience.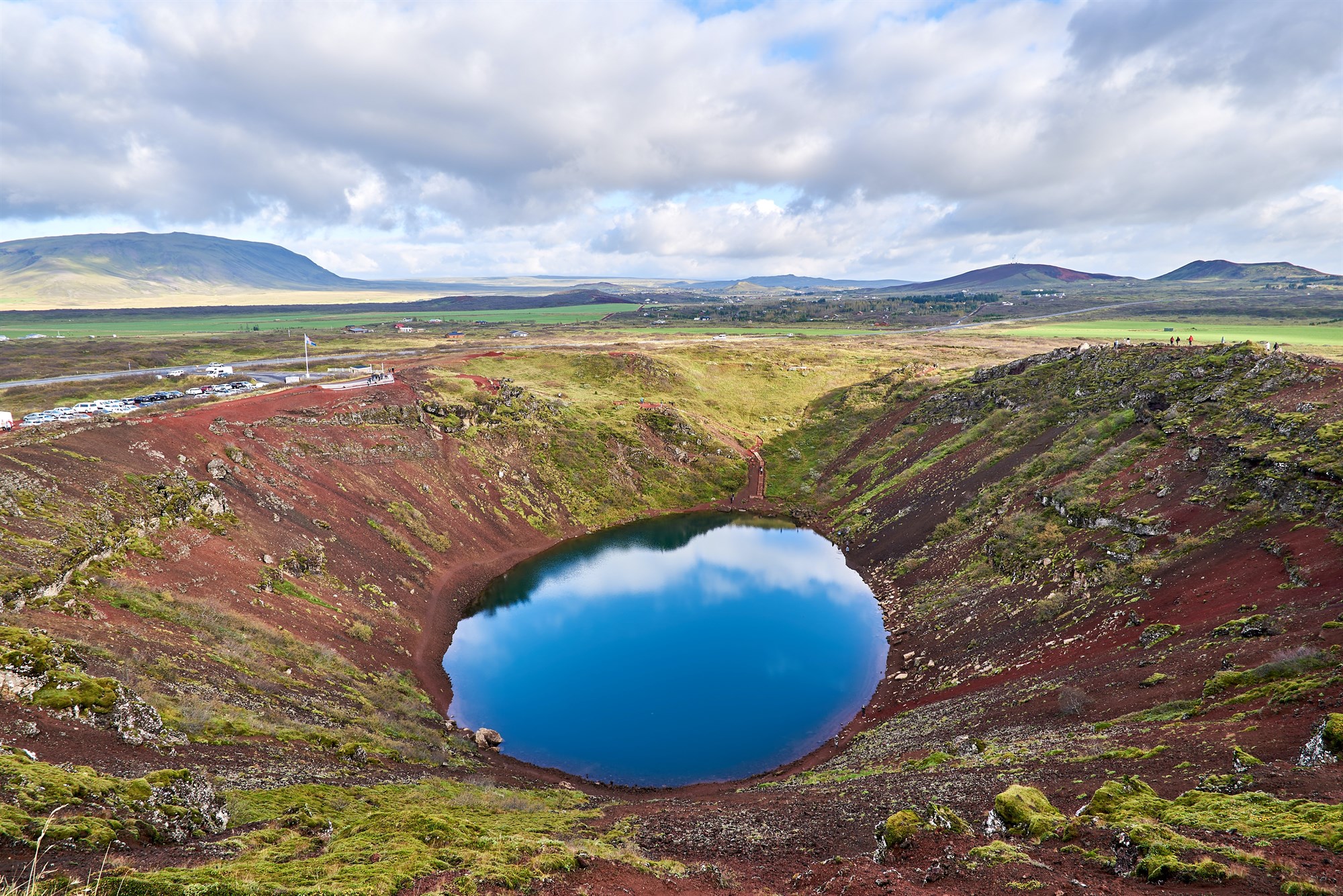 3. Kerid Crater Lake Hike
Time from Reykjavik: 1 hour
About an hour away from Reykjavik lies the Kerid Crater, a colourful photo opportunity as well as a quick and easy hiking location. The water of the lake is a vivid blue surrounded by eerie red volcanic rock, something you may never have seen before. In summer, the walk to the top is a short and steep journey, so you may want to combine the stop with another Golden Circle stop. If visiting in winter, the lake often freezes to create an ice rink for more risk-taking adventurers. Either way, Kefid Crate makes a fabulous addition to your Reykjavik holiday.
4. Reykjadalur
Time from Reykjavik: 30-40 minutes
This phenomenal hike begins in the steam valley, an area of high geothermal activity that creates hot spring streams. From steaming sulphur springs to small bubbling pools, you'll spot it all. Starting in this valley and finishing in this valley, you'll be warmed throughout the hike, while also having the opportunity to relax in the toasty river post-hike. This is a great place even to visit without hiking if you're excited about the natural springs of Iceland.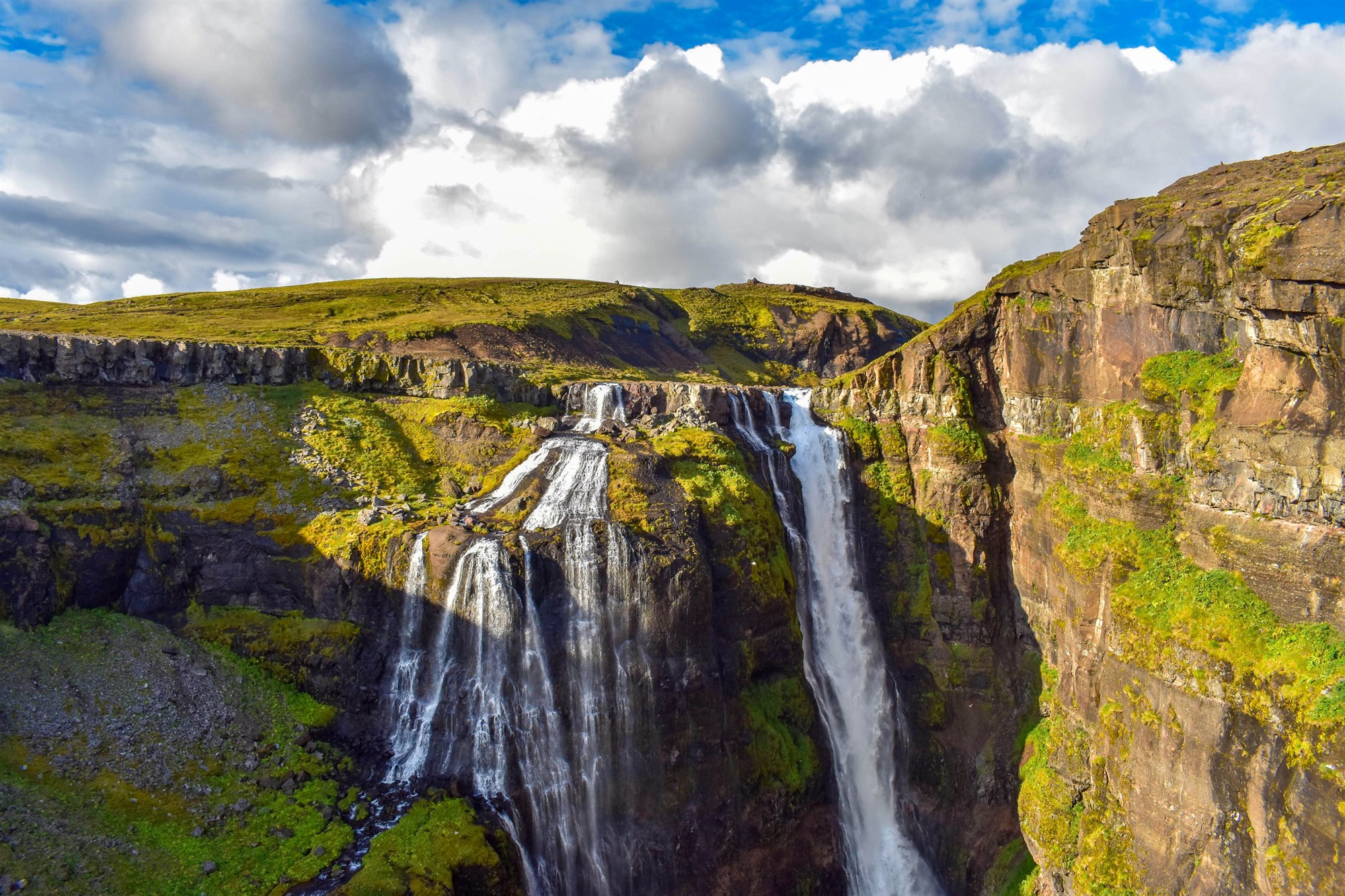 5. Glymur Waterfall Hike
Time from Iceland: 1 hour
This looping trail takes a few hours to complete and features the second highest waterfall in Iceland. Hiking up the waterfall is a stunning trail which also features views of the deep fjord north of Reykjavik, impossible to view from below. Even the drive to the hike is a gorgeous stretch of road featuring farmland, mountain ranges and rivers. One way back to your starting point poses the challenge of wading through a river, which can be a refreshing cool down for hot and tired feet.
Want to ensure you're making the most of your Iceland trip? When you rent a car with Atak, you can be sure you're getting the best deal while ticking off all the stops on your list! Our simple booking guide and easy pickup process can make your journey a whole lot simpler. Browse our cars today.