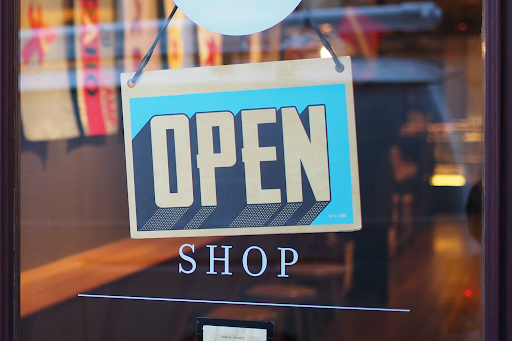 Ultimate Guide to Shopping in Iceland
Iceland is for the adventurers. With so much to see and do all over the country, you're sure to want to grab something to remember your incredible trip by. And with countless incredible brands, stunning boutiques, and expansive shopping centres, shopping in Iceland for something fantastic is a great way to commemorate your holiday!
Whether you're after something fashionable to show off around your home town, a gift for a special someone that couldn't come with you, or simply an authentic souvenir to mark the occasion, Iceland has it all. Our guide is here to give you a complete overview of the best things to buy in Iceland.
Best Things to Buy in Iceland
First things first, we're here to help you avoid spending too much or falling into a pricey tourist trap. Forms stuffed polar bears to jars of Icelandic air, it's clear that not everything that souvenir shops sell is authentic, but it can be difficult to sort the good from the bad. So if you're looking for an iconic symbol of Iceland, here are a few of the best things to purchase that are created in and reflective of this amazing country.
Icelandic Sweaters

- These beautiful garments, Lopapeysa, pay tribute to the nation, mimicking traditional knitting methods and using authentic Icelandic wool.

Icelandic Jewellery

- There are plenty of establishments selling handmade jewellery using jewels and gems found or created right here in Iceland.

Omnom Chocolate

- Omnom chocolate bars are created with Iceland as their inspiration, mixing unusual flavours and traditional ingredients, and make exquisite souvenirs and gifts.

Icelandic Beauty Products -

The amazing quality of water in Iceland make it a great place to purchase skin and beauty products from. One such brand, Blue Lagoon, incorporates natural silica mud from the spa itself, rich in vitamins.
Where to Shop in Iceland?
Wherever your trip takes you, there will be shops where you can support local manufacturers, farms, and creators. If you're struggling to find shops where you're going, our guide below describes where to find some of the best shops in Iceland.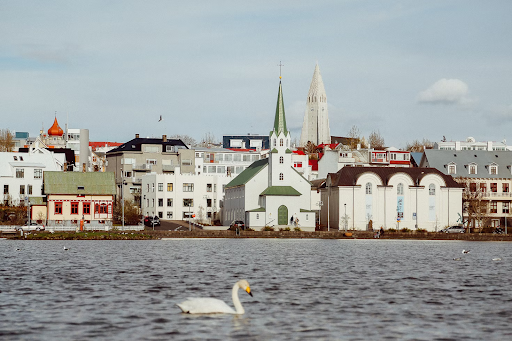 Shopping in Reykjavik
In such a quirky, artistic, and happy city, of course, there are plenty of places where you can find shops in Reykjavik. After a long day of museums and waterfalls, some retail therapy could be just what the doctor ordered. From souvenirs to fashionable Icelandic high street stores, you'll find it all spread around the city. If you're looking to plan your Reykjavik shopping trip, we're here to point you in the right direction.  The following shopping areas are the best place to go to find everything you're looking for.
Laugavegur: This is the main shopping street in Reykjavik, full of independent and popular stores to choose from, offering everything from clothes to makeup.
Kolaportið Flea Market: Located in the old harbour area of the city, Kolaportið flea market contains a huge range of secret gems and quirky items for you to discover. Includes vintage clothes, traditional handmade goods, books, and incredible Icelandic street food.
Thorvaldsens Bazar: Promoting traditional Icelandic handicrafts and supporting the Thorvaldsensfélagið charity, this is a great place to find wool products and traditional handmade ornaments and decorations.
Kringlan: For less traditional products, the largest shopping centre in Iceland is very close to downtown Reykjavik, selling everything you could possibly need, from makeup to DIY tools.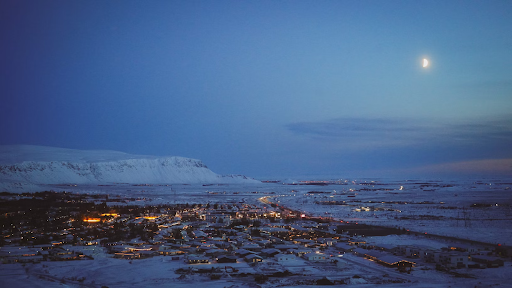 Shopping in South Iceland
Of course, shopping is not simply limited to the capital city. Venturing to the south of the island, there are plenty of places to find small shops for souvenirs, gifts, and any essentials.
Hverablóm in Hveragerði: A florist selling gorgeous flowers in this large town, around 40 minutes drive along Route 1 from Reykjavik. Flowers make great gifts for locals if you're searching for a new friend or family member.
Icelandic Horticultural Society in Hveragerði: Gardeners can find a wide range of books about traditional Icelandic gardening, as well as tools, written by natives themselves.
Hendur í Höfn in Þorlákshöfn: Returning to handmade products, this cafe come glass workshop is home to stunning glass ornaments and houseware, all of which come with a warranty lasting until you return to your destination.
Vík Wool in Vík: If you're already feeling the cold, Vik is a great place to purchase woollen blankets or outdoor clothing, as well as any souvenirs on your travels.
Sólheimar: This charming village has created a community of unity and self-expression, with many residents being disabled, elderly, or unemployed. This village has a number of incredible schemes to promote creativity and sustainability, including a market selling handicrafts and a bakery, selling delicious bread and jams.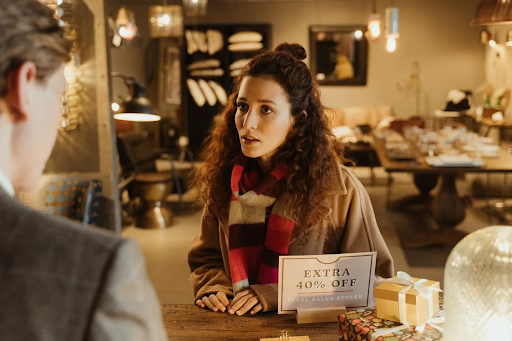 Shopping in East Iceland
The Eastjords in Iceland are a more sparsely populated area than the south, meaning there are fewer shops to be found and more rural settlements. However, there are still some hidden gems to be found if you are staying or passing through this area on your Iceland holiday.
Hús Handanna at Egilsstaðir: Featuring a different artist every month, this small store sells art and design products from local creatives.
Blóðberg in Seyđisfjörđer: Find fashionable clothing, ceramics, and beauty products inside one of the town's oldest houses - actually in someone's living room!
Shopping in North Iceland
Featuring more natural wonders and the region's capital Akureyri, there are some great places to stop on your route for food, drink, and more traditional Icelandic finds.
Geysir in Akureyri: In this quirky town, Geysir is a great place to purchase toasty blankets or stylish Icelandic jumpers, or even something more unique like an old Icelandic map!
Dýngjan gallery and market at Lake Mývatn: Only open during summer, find local traditional ornaments, art pieces, and other gifts for loved ones back home.
Kaðlín in Húsavík: Find yet more locally crafted goods, from woollen items to jewellery, in the whale watching capital's finest market. You can also find fresh produce and homemade jams and teas here.
Shopping in West Iceland
Though Reykjavik contains most of the western population of Iceland, there are a few small shops to be aware of that are worth stopping at. In such a remote area of the country, it might be difficult to stop at some of these areas, so do your weather research before embarking on a more challenging journey.
Rammagerð Ísafjarðar in Ísafjörður: Another great place to stop for traditional Icelandic trinkets, including products made from wool, glass, and wood by local artists.
Leir 7 at Stykkishólmur: A store that specialises in selling stunning clay products, perfect for something unusual with which to commemorate your trip.

Now you know where some of the best things to buy in Iceland are located, you can set about planning your perfect Icelandic road trip in a quality Atak hire car. Book with us today.