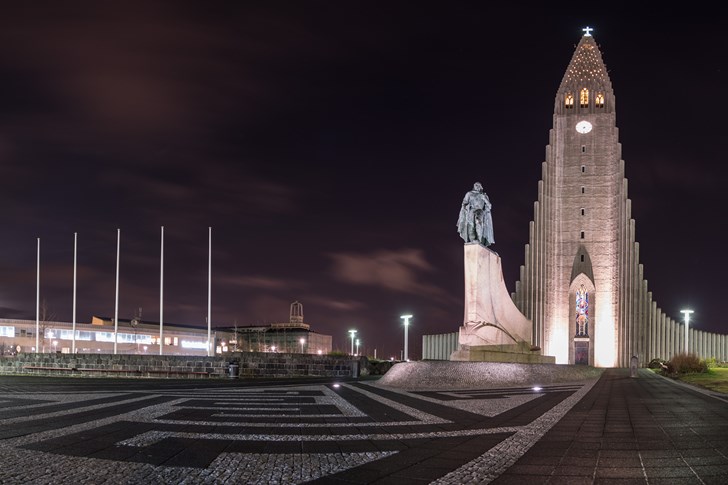 Your Guide to Reykjavik Culture Night
If you are heading to Reykjavik during August, then make sure to try and take part in Reykjavik Culture night. This is a celebration of Icelandic culture and is an event that is enjoyed by the capital's locals. It takes place all across the city, with celebrations in squares, museums, residential gardens and everywhere in between. With a slogan that translates to "come on in!" it is a fantastic display of the friendly and welcoming nature of the Icelandic people. If you want to find out more about this wonderful event, then keep reading for our guide Reykjavik Culture Night.
What's It All About?
Culture Night has become a regular annual fixture in Reykjavik and is the official start of the city's cultural calendar. This is when museums, theatres and other institutions announce their programme of events for the coming year. However, the real purpose of Reykjavik Culture Night is to encourage the whole city, including businesses and establishments, to participate in and deliver a wide variety of cultural events. There is something for everyone to enjoy during the event, with a few surprises along the way, too.
How Much Is It?
One of the greatest things about the festival is that all of the events that are organised are free of charge. This means that everyone can take part and enjoy in the cultural events taking place around Reykjavik. It is the largest festival in the Icelandic calendar and regularly welcomes around 100,000 guests. The idea is to provide an array of enticing events to give people a taste of what's to come during the following year at Iceland's top museums and institutions.
What Kind of Events Can I Expect?
There is always a wide spectrum of events for people of all ages and backgrounds to enjoy. Events range from exhibitions and displays of artwork to music concerts and even literature events, such as poetry readings. If you are bringing children with you, there are plenty of family-orientated events and even workshops specifically for children. The streets are likely to be filled with people during the event, as the whole town is transformed into one big walking area, with no driving permitted around the city centre. This makes getting from one event to the next easy and also creates a great festive atmosphere.
If you're planning on heading to Reykjavik during August, then make sure you visit Reykjavik Culture Night. This usually occurs around the middle of August, with this year's event taking place on the 18th August.  Be sure to check in advance before travelling to Iceland.