Suzuki Vitara or similar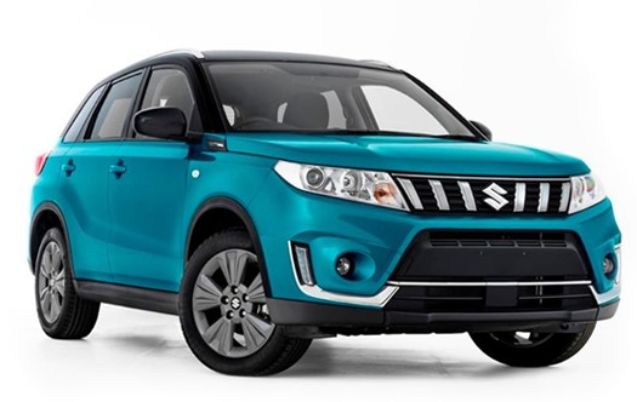 Automatic 4WD

5 Passengers

5 Doors

3 Luggage ?

Allowed on F Roads

?
The Suzuki Vitara rental is perfect if you intend on exploring Iceland and all of its natural wonders. The Suzuki Vitara is a compact SUV, excellent for driving on the highway, throughout the city and throughout the country itself. This 4x4 is designed for practicality and is easy to drive, with the ability to tackle some of the more remote F-Roads in Iceland. This vehicle has the ability to carry a maximum of 5 passengers, with enough space in the boot for 3 bags. If you want to venture into the remote areas of Iceland, whilst still exploring the top attractions, this is the right car for you.
The car is perfect if you are looking at heading out to some of the more desolate locations in Iceland, as this 4wd is reliable on all terrains. Many of these areas have more difficult terrain to negotiate, so the 4wd comes in handy. This car is also perfect for getting around the cities and is spacious enough for all of your luggage and souvenirs. Get in touch with us if you are looking for a 4wd rental in Iceland.

The price includes
No Pre-Authorzation/Security deposit requered at pickup
Collision Damage Waiver Insurance
Reykjavik Area Pick-up
Personal Accident Insurance
Third Party Liability Insurance
Free Shuttle Service at Keflavik Airport
24 hour Roadside Assistance
Free Cancellation (Until 48 hours Before)
Reservation Changes
Studded Winter Tires
Fuel Discount Card
Weather warning e-mails during your trip
Cleaning of the car after drop off
Unlimited Mileage/KM
24% Local VAT
Airport Surcharge if applicable
No hidden fees