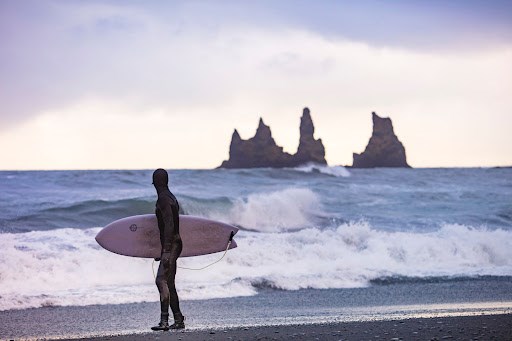 Cold Water Surfing in Iceland
It's no secret that the Icelandic coastlines are a thing of beauty, from the black sandy beaches, and glistening icebergs to the dark jagged rock formations just off the shore. But did you know that Iceland is one of the best places to surf in Europe? The freezing water isn't the only thing that makes cold water surfing in Iceland breathtaking. Find everything you need to know about this thrilling activity here. 
What are the Best Places for Surfing in Iceland?
Iceland offers a vastly unexplored surf territory. One of the most popular iceland surfing destinations is the Reykjanes Peninsula, located just an hour's drive from Reykjavik and surrounded by glaciers and volcano lava. Sandvik, on the peninsula, is a particularly good spot for beginners, whereas Grindavik is a challenging place for the experienced!
Another great location is Eyvik, located on the North coast of Iceland. The water here is crystal clear and being one of the lesser-known areas for surfing means that you won't be battling with crowds of people. 
The majority of the surfing spots in Iceland are reef breaks, meaning the waves break over areas of rocky reef or coral, where additional caution is needed!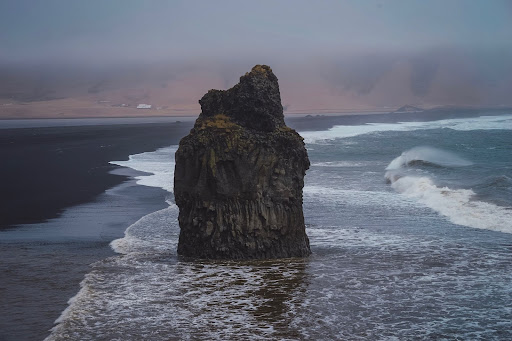 What is the Best Time of Year for Surfing in Iceland?
You can surf in Iceland all year round, although many prefer to take to the waves in the winter, (October - March) when the swell season is most consistent. However, the heavy, wintery storms naturally pose a risk to anyone caught up in them whilst surfing. You are also limited to shorter daylight hours. 
If there are lots of other activities you are planning on adding to your itinerary for your time in Iceland, the extended hours of daylight in the summer might be a more attractive option as you can fit much more into your time on the island.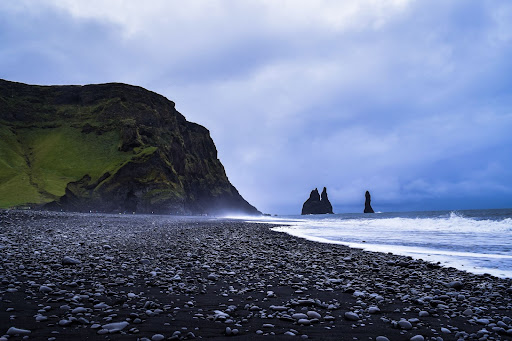 What Equipment Will I Need to Take?
Many of the items you will need for surfing in Iceland, such as surfwear and surfboards available to hire from the tour organisers or surf training schools in the area. You will need to wear a 4mm wetsuit in summer, or a 6mm in winter - when the water is exceptionally cold! Boots, gloves and hoods are also essential to wear. You may also want to bring your own earplugs to protect your ears from the cold water.
The weather in Iceland is highly changeable and these unpredictable windy, cold conditions combined with the sharp, rocky shores mean that you must be extremely cautious. Never surf alone and unless you are highly experienced, you should always use a tour organiser or surf school for guidance. 
Whilst exploring the surf in Iceland, you may also want to try your hand at various other sporting activities, if this is the case then why not take a look at the Midnight Run. If you need to hire a car to get you to and from your surfing destinations or sporting activities in Iceland, take a look at our range and make a booking here.