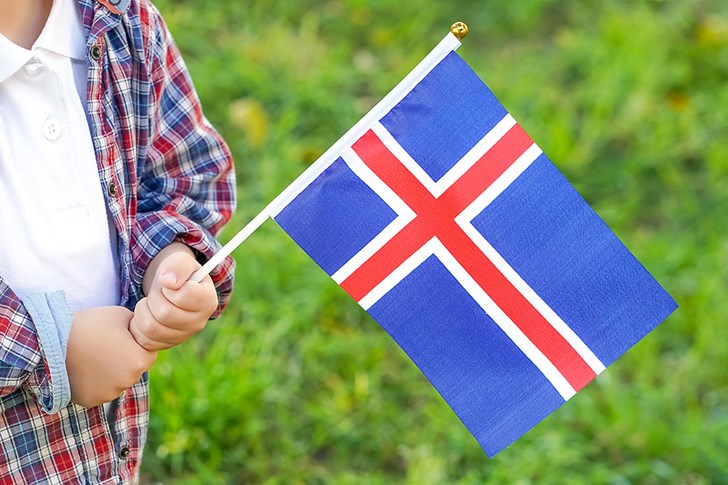 Iceland's Public Holidays
Since Iceland became an independent nation back in 1944, there are a number of different public holidays that are annually celebrated throughout the year amongst locals. Whether that be by having large family gatherings, heading to the countryside or holding parades and festivals.

With an average Icelander getting around 25 days of leave from work a year in addition to the many public holidays, Iceland is considered a great place to live. Probably part of the reason we're all so happy now we think about it…

There are a number public holidays a year in Iceland, ranging from traditional holidays that are celebrated across the world like Christmas and New Year, to those a little more specific to the people of Iceland, such as Commerce Day or Independence Day.

Maundy Thursday
Otherwise known as Good Thursday or Holy Thursday, Maundy Thursday is a day celebrated in a few other countries besides Iceland, dating back to the earlier days of the Christian Church, here in Iceland it is commonly named Skírdagur with roots believed to date back to the 12th century. Pretty long time, eh?

Good Friday
A common public holiday celebrated across the world that commemorates the crucifixion of Jesus Christ. It is also known as Föstudagurinn Langi, - which translates to 'last Friday before Easter'.

Easter Monday
This is the celebration of Jesus Christ rising from the dead. Here in Iceland we often refer to this holiday as Páskar. And like much of the western world it has become tradition to pass on chocolate eggs to friends and family.

First Day of Summer
The first day of summer usually means an end to the cold and dreary weather, right? Wrong. Here in Iceland although this date marks the official start of summer, the weather is still very classically Icelandic, with temperatures still hovering our 0 degrees Celsius, and can even drop below freezing. So don't be fooled, if you decide to visit Iceland around this time we'd still recommend brining a lot of warm clothes.

May 1st International Worker's Day
There is no hidden meaning behind this one. This holiday is exactly what it says in the name, and by that we mean it was created in order to honour and celebrate international workers around the world.

Ascension Day
Ascension Day, or as we like to call it Uppstigningardagur, is the celebration of the bodily ascension of Jesus into heaven, following his crucifixion on Good Friday.

The date of this holiday varies each year, with it always being celebrated 40 days after Easter.

Whit Monday/Pentecost Monday
This is otherwise known as "Annar í hvítasunnu" and it is celebrated on the 7th Monday that follows Easter. Again, because of the variation of the date of Easter there is no consistent date this is celebrated on.

Pentecost or "Hvítasunnudagur" is a term used to refer to the entire time period in-between Easter and Pentecost Monday.

Independence Day
17th June is the day we celebrate our Independence Day, when we separated from Denmark to become the Republic of Iceland in 1944. Here in Iceland, we often refer to this day as "Þjóðhátíðardagurinn" and host celebrations all across the country, with various parades and other festivities taking place.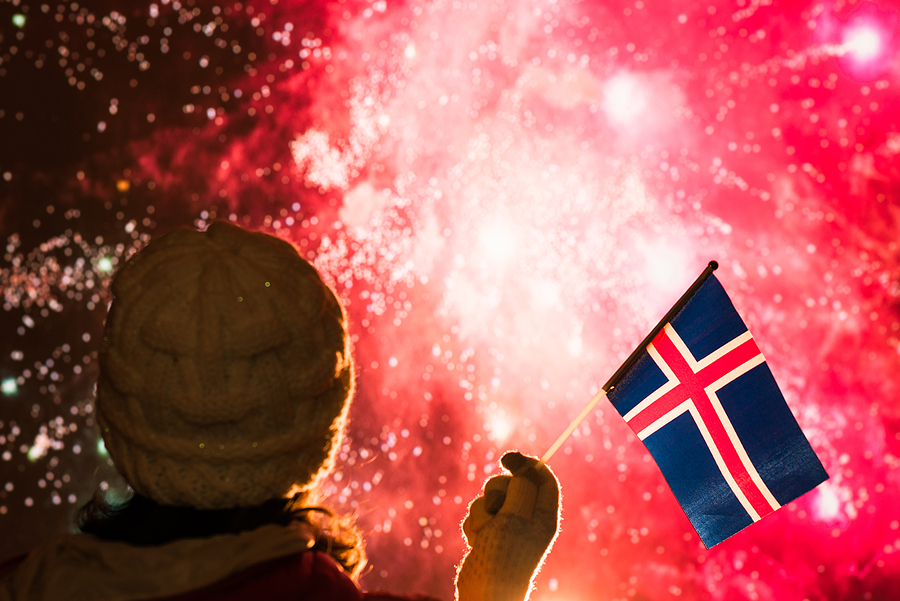 Commerce Day
This day is usually celebrated with large festivals on the Westman Islands, Vestmanaeyja and is more commonly known amongst Icelanders as "þjóðhátíð í Vestmannaeyjum". The festivities across this weekend result in many different events across the country, albeit the larger events and festival tends to take place on the Westman Islands.

The weekend of Commerce Day will often result in the largest amount of travelling among locals as this holiday is so heavily celebrated across Iceland, with so many events taking place.

Christmas Eve
Across Iceland everyone is gearing up for the big day, with a large amount of shops and restaurants closing on this day – so make sure you have everything you need to last the next couple of days. 

Christmas Day
I think we all know about this one. Christmas is day to stay in with friends and family, playing games, watching movies, cooking, eating way too much and drinking more than we need to.

St. Stephens Day
Much like a lot of countries across the western world, a lot of businesses will remain closed on this day, however a lot of the grocery stores and other shops will open.

New Year's Eve
This is a large celebration across the country, with Icelanders liking to really celebrate the New Year in style. Typically, the evening will begin with dinner from 6pm, followed by a bonfire ritual that tends to be held in Reykjavik. Lastly, there is an enormous firework display at midnight, to see in the New Year. 


Now you know when to celebrate all of our national holidays, you might be interested in learning a little more about our traditions – we have the perfect guide for you.