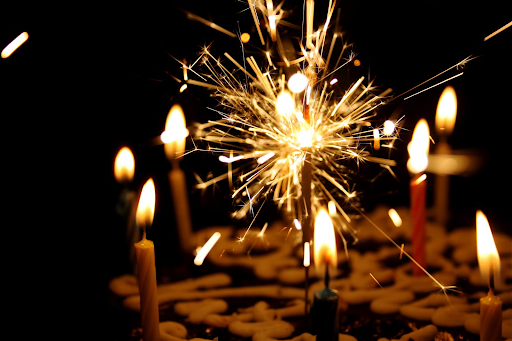 Celebrating Birthdays in Iceland
You might think that the superstitious and traditional Icelandic population celebrate birthdays in weird and wonderful ways. A people that largely believe in elves and trolls who live in the land of fire and ice are bound to have fantastic Icelandic birthday traditions, right? 
Unfortunately, the modern-day birthday in Iceland is spent, for the most part, in very similar ways to the rest of the western world. There will likely be presents and a cake, as well as a rousing verse of Happy Birthday! 
But if you're visiting Iceland for a special someone's birthday, you might be wondering how best to celebrate while in this incredible country. We can help. Here's how we would recommend celebrating a birthday in Iceland, including the best places to go for cake, for a great celebratory day out, and even how to sing to them.
Alternatively, if you're visiting for an anniversary or other special event for you and your partner, check out some of the most romantic activities in Iceland.
Iceland Birthday Cake
While there might not be a weird and wonderful type of cake that natives eat on their special days, there are plenty of places across Iceland where you'll find a delicious cake for you or your loved ones. Local bakeries provide excellent options for an affordable and tasty birthday surprise with a more Icelandic feel. The following are some of the best places to go in Reykjavik for the perfect Iceland birthday cake.
Sandholt Reykjavik
Found in downtown Reykjavik, this family-run bakery and cafe is ideal for a wide range of meals. With vegetarian, vegan, and gluten-free options available, it's the ideal place to grab a slice or even a whole cake for any event, including an Icelandic birthday. One of the best bakeries in the city, Sandholt is sure to deliver an unforgettable food experience.
Brauð & Co.
Another of the most famous bakeries in Reykjavik, Brauð & Co. is another excellent choice for finding a birthday cake during your Iceland trip. Using only the finest raw ingredients, this bakery produces a wide range of pastries, bread, and cakes for your enjoyment. Brauð & Co. boast one of the best cinnamon buns around, so if a birthday treat is on the cards this is an excellent choice.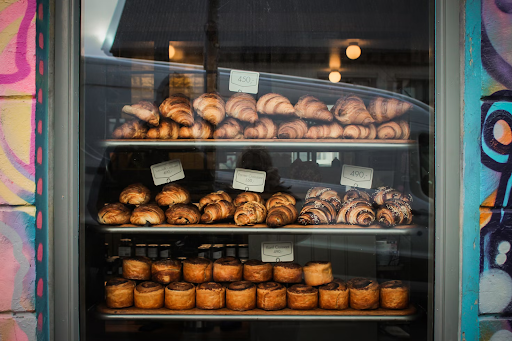 Birthday Days Out Iceland
Iceland is an excellent place to go for a celebration. Whether the birthday boy or girl is a fan of relaxation, adventure, or a little bit of both, there is sure to be something in this incredible country that they are dying to do on their birthday. Below are a few things that you could do to celebrate.
Spa Day
Who doesn't love a little pampering? Taking time to indulge in a glorious geothermally heated spa is definitely a birthday activity. Iceland's water is hugely rich in important vitamins and minerals, meaning that relaxing in an Icelandic spa, like the Blue Lagoon, is actually good for you!
Whale Watching Trip
One of the best things to do during a summer trip to Iceland is a whale watching tour. Embarking on a boat trip to catch a glimpse of these majestic and elusive animals is something truly special, with expert guides showing you where to go and where to look. The moment when you finally spot one of these gentle giants will feel like the best birthday gift ever!
Party in Reykjavik
For older visitors, Reykjavik is the ideal place to celebrate a birthday evening. With countless pubs and bars, you'll be able to find a charming spot with the right atmosphere for your special someone. Even the most mundane evenings can be made fun with the excellent nightlife in Reykjavik.
Happy Birthday in Icelandic
Last but not least, you must sing happy birthday - but in Icelandic, of course. You can find the lyrics to the Icelandic birthday song below, with translations into English for those who want to understand it better. 

You can even sing along with the rousing edition below!