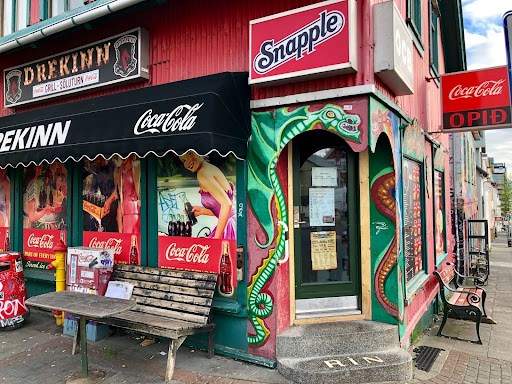 Icelandic Souvenirs You Have To Bring Home With You
Souvenirs are a popular way to remember the great times you have experienced on your travels, they also allow you to share a small piece of your holiday with family and friends. If you're planning a trip to Iceland, you'll probably be wondering what the best souvenirs are. We've put together a top 10 list of the Icelandic souvenirs you have to bring home with you. 
1. An Icelandic Lopapeysa
A lopapeysa is an Icelandic sweater traditionally made from unspun yarn (lopi), which comes from the wool of Icelandic sheep. The special yarn is known for its warm, light, and soft properties. 
The design of the jumper features a wide decorative circle around the opening of the neck and generally contains a minimum of 2 colours.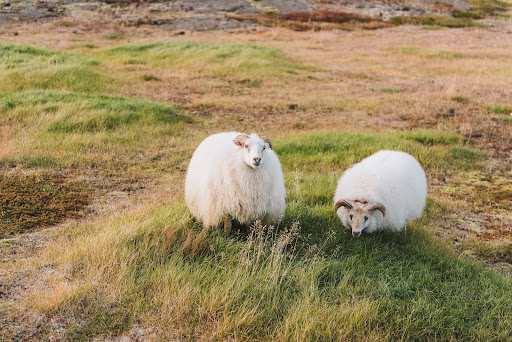 2. Icelandic Jewellery 
Handcrafted Icelandic jewellery encompasses the nature that you will find in Iceland, such as black lava rock and silver. Icelandic lava rock can be soft and difficult to polish, so some of the lava rock you see in jewellery will have been imported. Be sure to check before making your purchase. 
There are many fashionable pieces available from local jewellery designers in Iceland, as well as vintage pieces available from Kolaportið Flea Market.
3. Sea Salt
Icelandic sea salt is rich in minerals and is a high-grade, premium product made from the surrounding seawater and hot springs. It is a great addition to your kitchen cupboard.
Saltverk's Icelandic Flake salt is an artisan salt produced solely using geothermal energy, a great choice if you want to make environmentally friendly choices when selecting your Icelandic souvenirs.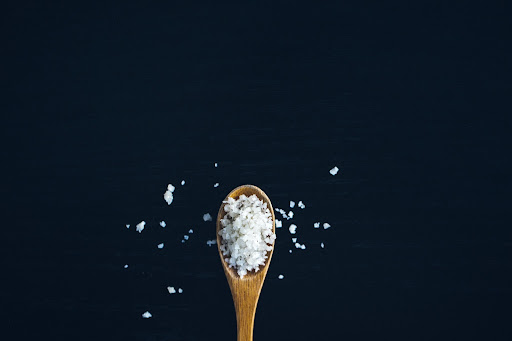 4. Skincare Products and Cosmetics 
In Iceland, you will notice the importance of nature and purity, which extends to the amazing skincare products that you will find here - but why is Icelandic skincare so popular? The warm, pristine waters of the hot springs are rich in silica, algae and minerals which offer a host of benefits to the skin such as cleansing, and strengthening. This is why skincare products are one of the most popular souvenirs to buy in Iceland. 
The Blue Lagoon brand features products such as masks, creams and gels for acne, ageing, and skin repair. 
5. Icelandic Candy
Iceland has some of the most wondrous sweet delights to tickle your tastebuds. From Omnom artisan chocolate, made in the bean to bar production lab in Reykjavik, to strong Salmiak liquorice combined with salt, chocolate or coconut - there is something for everyone.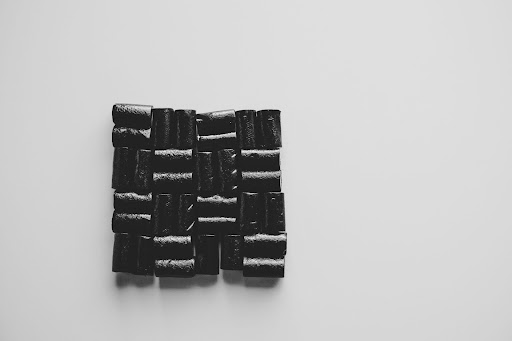 6. Alcohol
Reyka Vodka and Brennivín Schnapps are popular liquors available in Iceland. Reyka vodka is distilled through lava rocks and Brennivín is made from pure Icelandic water, making both a great option for an alcohol-based souvenir.  Iceland also has a great range of craft beers, brewed on the island with local ingredients. 
It is important to note that outside of bars, alcohol is not widely available to purchase. If you want to buy alcohol as a souvenir of your time in Iceland, it is often recommended to do so from the duty-free shops at the airport, where you will also make a saving on the tax!
7. Puffin Soft Toys
Puffins are one of the most famous birds that you are likely to spot in Iceland, so it will not come as a surprise that you can find puffin soft toys in almost all of the souvenir shops in Reykjavik.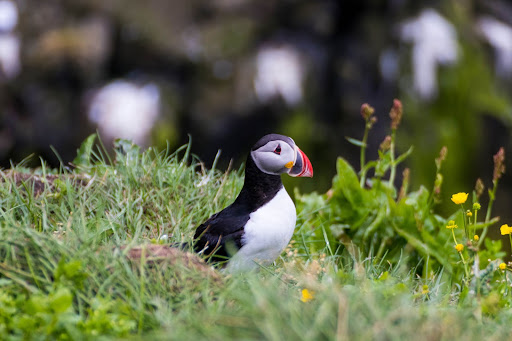 8. Icelandic Troll Figurines 
Cheeky Icelandic trolls make great souvenirs that represent the importance of folklore and ancient history in Iceland. 
9. Dried Fish Jerky
A traditional snack that is popular in Iceland is dried fish jerky. This is a perfect souvenir if you or your friends enjoy eating fish. The smell can spread quickly once opened, so you'll want to keep it in an airtight bag.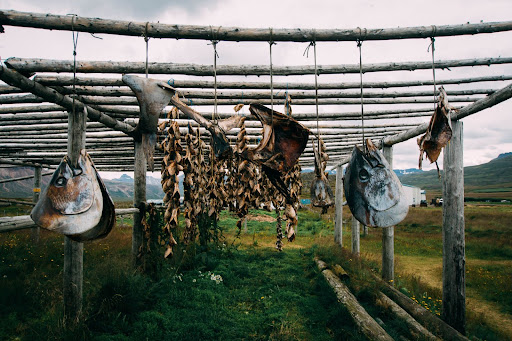 10. Photos and more photos!
Iceland is truly one of the most picturesque places in the world, with jaw-dropping glaciers, breathtaking waterfalls and of course, the mystical Aurora Borealis. There's no doubt you'll want your memories of Iceland to last a lifetime, so be sure to take as many photos as possible, whilst living in the moment and enjoying everything that you experience.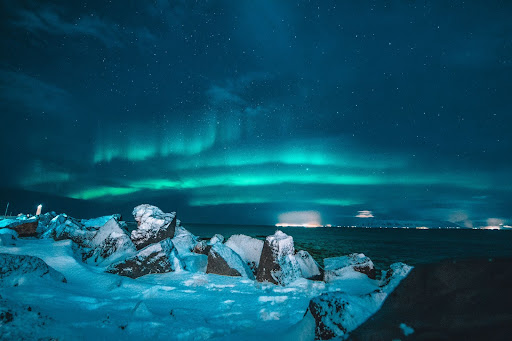 If you are unable to complete all of your shopping during your time in Iceland, or if you don't have the space in your luggage to bring everything home, you can order your Iceland souvenirs online. Some of the brands mentioned above can be purchased via the following links: