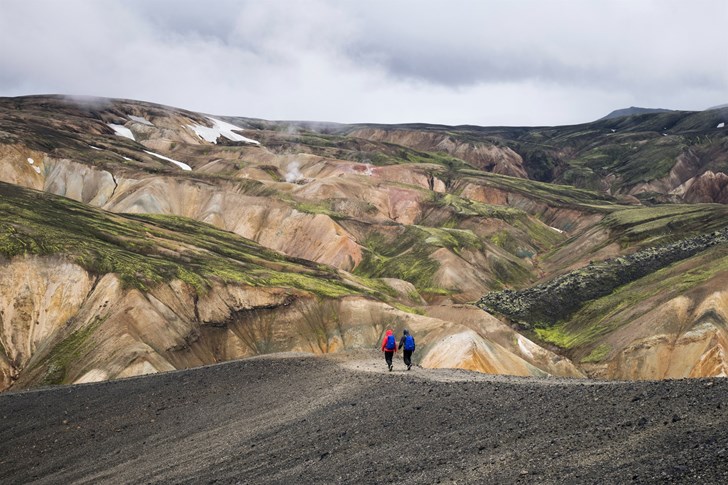 Things to Know Before Winter Hiking in Iceland
Iceland has grown to be one of the most popular travel destinations in the world in the last decade or so. In fact, the number of tourists that visit the island each year (more than 2 million in the years before the coronavirus pandemic) is much higher than the country's population (about 376.000!). Some people find that Iceland's popularity means that during the warmer months, attractions can get quite busy. 
As a result, some people have discovered the merit of visiting Iceland in the winter. Fewer visitors, amazing Northern Lights, some fantastic winter activities to enjoy, and a climate that isn't quite as cold as you might think. Then, for some real thrill seekers and outdoor enthusiasts, there's winter hiking in Iceland, too. 
Types of Winter Hikes in Iceland
Just like hiking at other times of the year, the types of hikes you can undertake during the winter vary. You can stick close to the capital city and look for hikes near Reykjavik, or if you want to venture further afield, you can absolutely do so - as long as you plan adequately. You can opt for short hikes of just an hour or a couple of hours, day trips, or longer treks of a day or more.
You'll need to remember that in some areas of Iceland, conditions are vastly different in the winter, which means not all types of hikes will be accessible. For example, many of Iceland's interior roads that lead through the highlands, known as F-Roads, are completely shut during the winter months due to dangerous weather and road conditions. For this reason, any hikes that require you to venture into the highlights will not be possible to undertake. But that doesn't mean you can't still enjoy some great hikes on your winter trip to Iceland. 
Pros and Cons of Hiking in Iceland in the Winter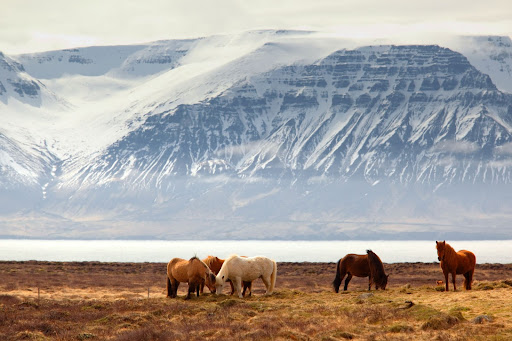 Just like anything, there are positives and negatives when it comes to hiking in Iceland during the winter months. Here, we highlight just a few that you should bear in mind.
Pros - 
Less crowded trails allow you to experience the brilliantly wild landscape, which is especially wild in the winter

If you've visited Iceland previously during the warmer months, you can get a different perspective and develop a new appreciation for some of your favourite locations by seeing them in the snow

With some planning, you might get to hike beneath the Northern Lights
Cons -
Winter days in Iceland are shorter, which means you'll have fewer hours of daylight 

Some areas of the country will be inaccessible, which makes some hikes impossible

The weather can be harsh and unpredictable
Things to Remember about Hiking in Iceland During Winter
1. Plan for the weather: Visiting Iceland in the winter means you may face some pretty tricky weather conditions, and not just limited to snow. High winds can also be an issue, which can certainly increase the danger involved in your hike. When it comes to planning for the weather in Iceland, it's best to expect the unexpected and pack accordingly. 
2. Be flexible: For a variety of reasons, including the aforementioned unreliable weather during Icelandic winters, you may find that you have to change your plans. While this is always disappointing, the most important thing is to adhere to directions when it comes to driving and ensuring your safety. If venturing on a hike is going to compromise anything like this, it's not worth the risk. 
3. Always put safety first: In addition to abandoning your plans if necessary, all of your plans should go towards making your hike a safe one. This includes wearing and packing appropriate clothing and shoes, and ensuring you have any vital equipment relevant to the type of hike you're undertaking (like snowshoes, crampons, ice axes, etc), provisions and so on. It's important that you check weather forecasts often during your time in Iceland, especially in the winter. On Safetravel.is, you can enter information about your hike before embarking, providing information about your planned whereabouts in case the worst should happen.